Working Paper 10: Accountability for better healthcare provision
Strengthening accountability in public service provision is increasingly recognized as a precondition to improve the performance of the health sector in low-income countries. However, progress in this field has been hampered to a great extent because of empirical difficulties in measuring and assessing accountability.
This article provides a clear operational definition of the concept and discusses how and why accountability in public health service provision presents distinct challenges to the institutional capabilities of most developing countries. On the basis of both elements a set of guidelines to empirically assess accountability in health services is offered.
About this Working Paper
This paper is part of the Basel Institute on Governance Working Paper Series, ISSN: 2624-9650.
Links and other languages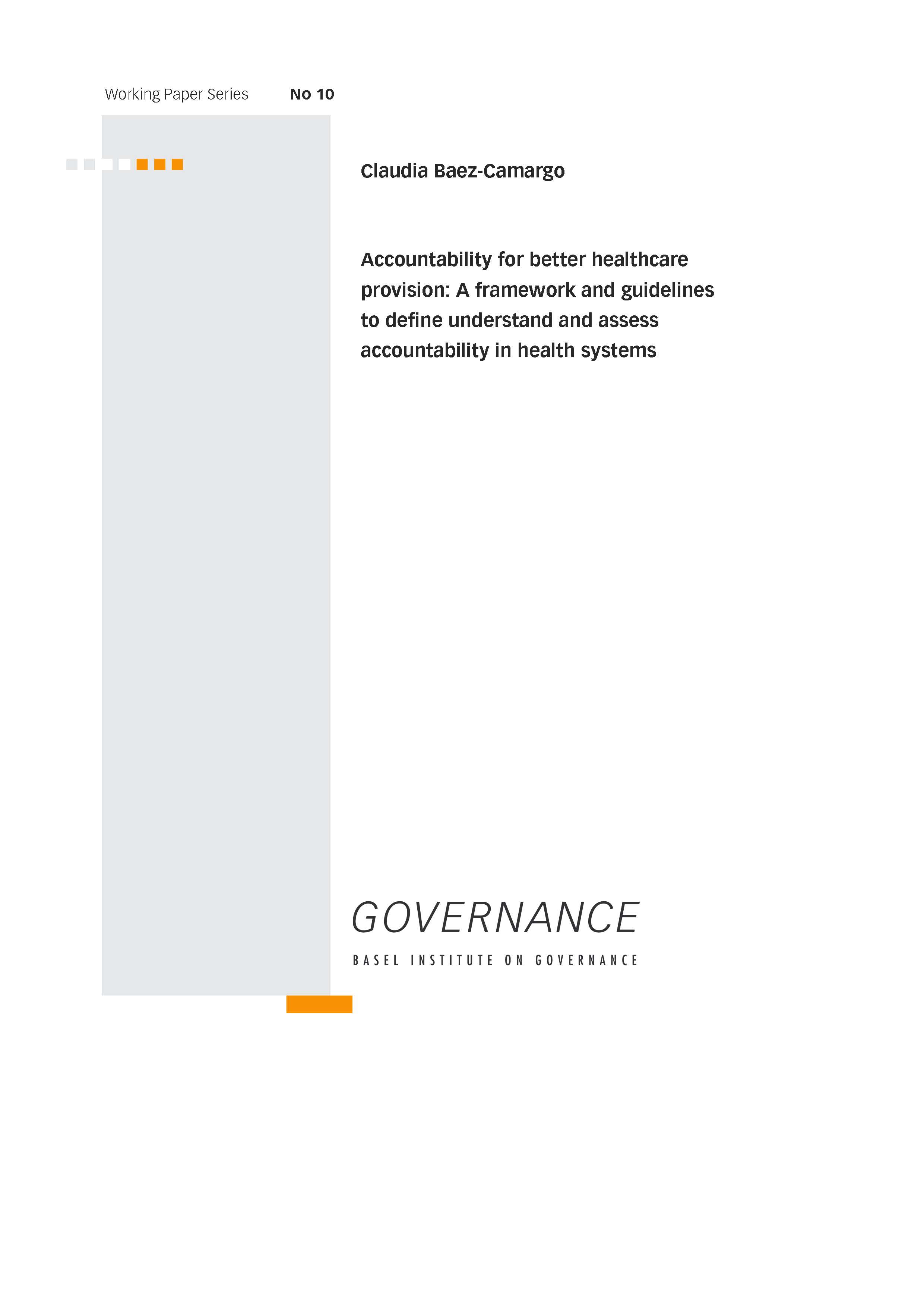 Publisher
Basel Institute on Governance
Author(s)