Quick Guide 24: Internal controls and anti-corruption
Broadly, "internal controls" refers to systems of policies, procedures and practices to prevent, detect and respond to issues, errors and irregularities. 
Systems of internal control can be very effective in addressing corrupt conduct, which is the focus of this quick guide. But internal controls can also address other problems that affect an organisation's efficiency and effectiveness, such as poor employee performance or the failure to accomplish important organisational goals. 
The guide outlines what internal controls are, gives examples of internal controls in a public institution, and emphasises success factors – like independence, real consequences and credible reporting channels.
The guide is of broad relevance, but linked to a pilot project of the Basel Institute's Green Corruption team. The project seeks to assess and make recommendations to strengthen internal controls relating to wildlife crime investigations and prosecutions in three countries.
About this Quick Guide
This work is licensed under a Creative Commons Attribution-NonCommercial-NoDerivatives 4.0 International License. It is part of the Basel Institute on Governance Quick Guide series, ISSN 2673-5229.
Links and other languages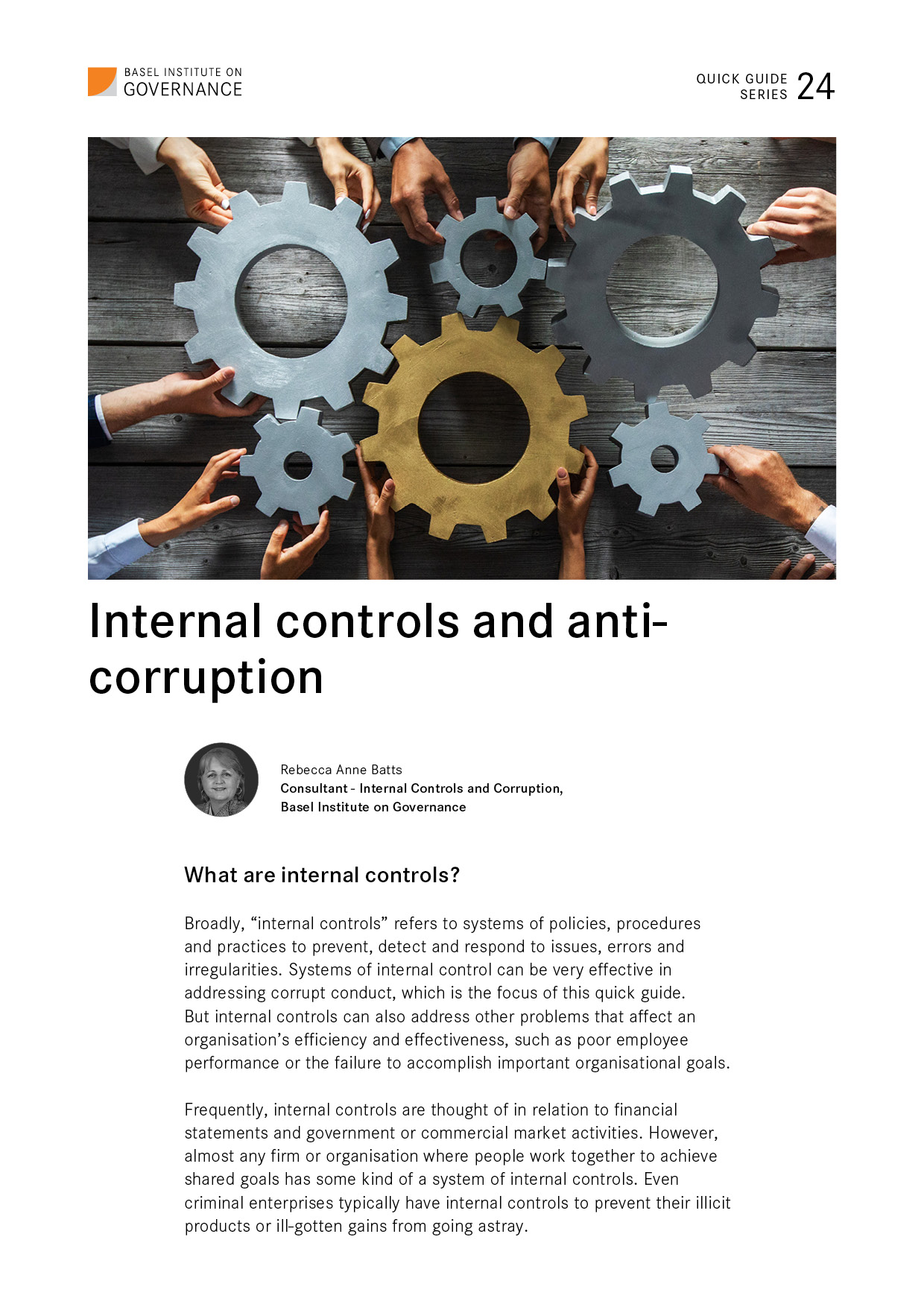 Publisher
Basel Institute on Governance
Author(s)