Participatory monitoring: a practitioner's handbook
This handbook has been produced by the Basel Institute on Governance in support of the USAID-funded project "Engaged Citizenry for Responsible Governance". It is meant to be used in conjunction with the handbook on social accountability methods, developed by the Basel Institute in support of the same project.
The material here contained provides implementers and interested parties with a practical guide to the elements and steps necessary in order to develop a citizen monitoring program. The handbook has been tailored based on the experiences of trusted colleagues who are seasoned implementers in the area of citizen monitoring initiatives as well as drawing from resources on the topic that have been made publicly available by some of the world's most reputed development agencies.
In addition, for purposes of illustrating the operationalization of some key concepts throughout the handbook, reference is made to the participatory monitoring experiences of G-Watch in Philippines, specifically regarding the implementation of an agricultural subsidies monitoring program in San Miguel, Bohol. 
It was translated into Armenian and published by the Transparency International Anticorruption Center.
Links and other languages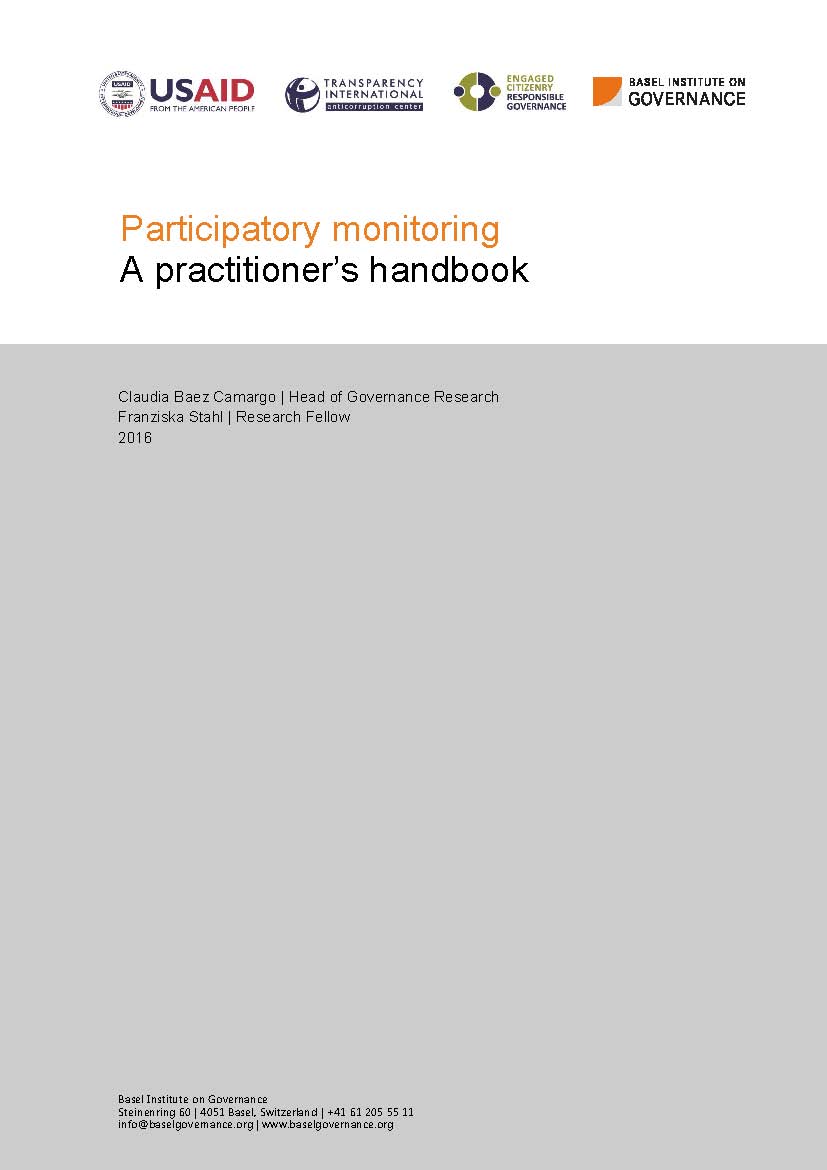 Publisher
Basel Institute on Governance
Author(s)