Local health governance in Tajikistan: accountability and power relations at the district level
Relationships of power, responsibility and accountability between health systems actors are considered central to health governance. Despite increasing attention to the role of accountability in health governance a gap remains in understanding how local accountability relations function within the health system in Central Asia. This study addresses this gap by exploring local health governance in two districts of Tajikistan using principal-agent theory.
The results of the study:
provide insight into the complexity of local governance relations and constraints to formal accountability processes;
underline the importance of informal accountability tools and the political-economic context in shaping principal-agent relations;
serve to demonstrate the use and limitations of agency theory in health governance analysis;
point to the importance of entrenched positions of power in local health systems.
Links and other languages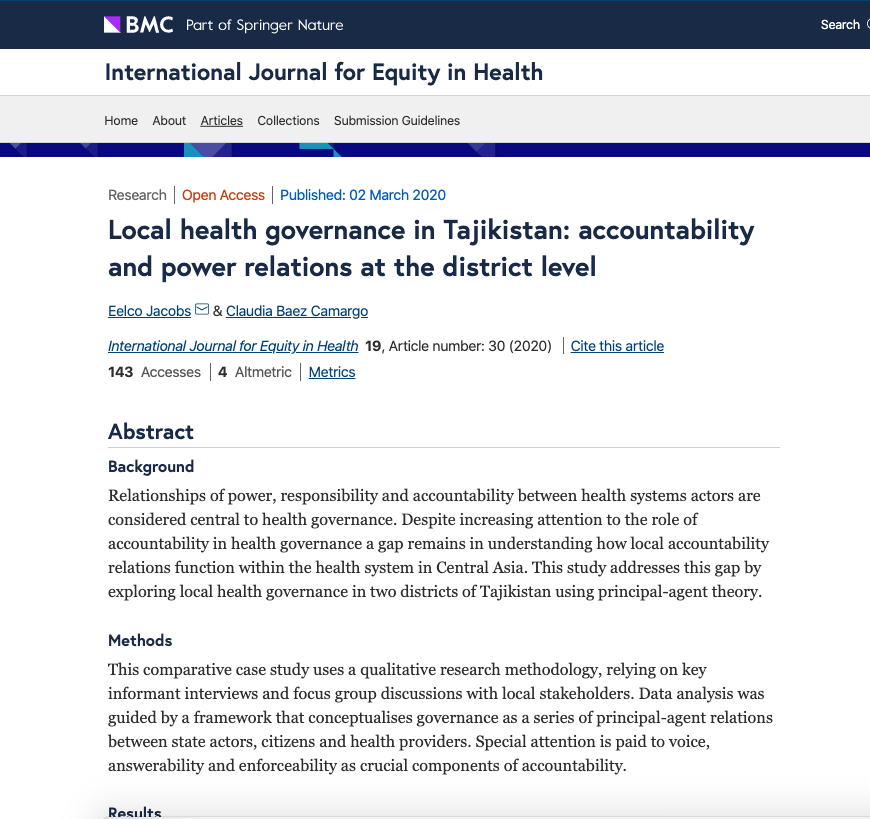 Publisher
International Journal for Equity in Health
Author(s)