Guide to conducting corruption risk assessments in a wildlife law enforcement context
This guide is a high-level "how-to" for carrying out a corruption risk assessment in a conservation/environmental law enforcement context, using the Map, Characterize, Assess, and Recommend (MCAR) approach designed by the Basel Institute on Governance. 
The first section covers planning: the resources, timing, and other considerations for setting up the assessment. 
The second section lays out each step of the assessment, with tips, basic instructions, and implementation recommendations for each stage. 
Finally, the annexes provide sample supporting materials, including a simplified process diagram and map, a sample questionnaire for interviews, and a basic confidentiality agreement.
It was developed under the Basel Institute's Green Corruption programme as part of a wider research collaboration between the Basel Institute and Targeting Natural Resource Corruption (TNRC) project consortium. 
About the TNRC project
The TNRC project seeks to improve biodiversity conservation outcomes by helping practitioners to address the threats posed by corruption to wildlife, fisheries and forests. TNRC harnesses existing knowledge, generates new evidence, and supports innovative policy and practice for more effective anti-corruption programming on the ground.
A USAID-funded project, TNRC is implemented by a consortium of leading organizations in anti-corruption, natural resource management, and conservation: World Wildlife Fund (WWF), the U4 Anti-Corruption Resource Centre at the Chr. Michelsen Institute, TRAFFIC, and the Terrorism, Transnational Crime and Corruption Center (TraCCC) at George Mason University.
Links and other languages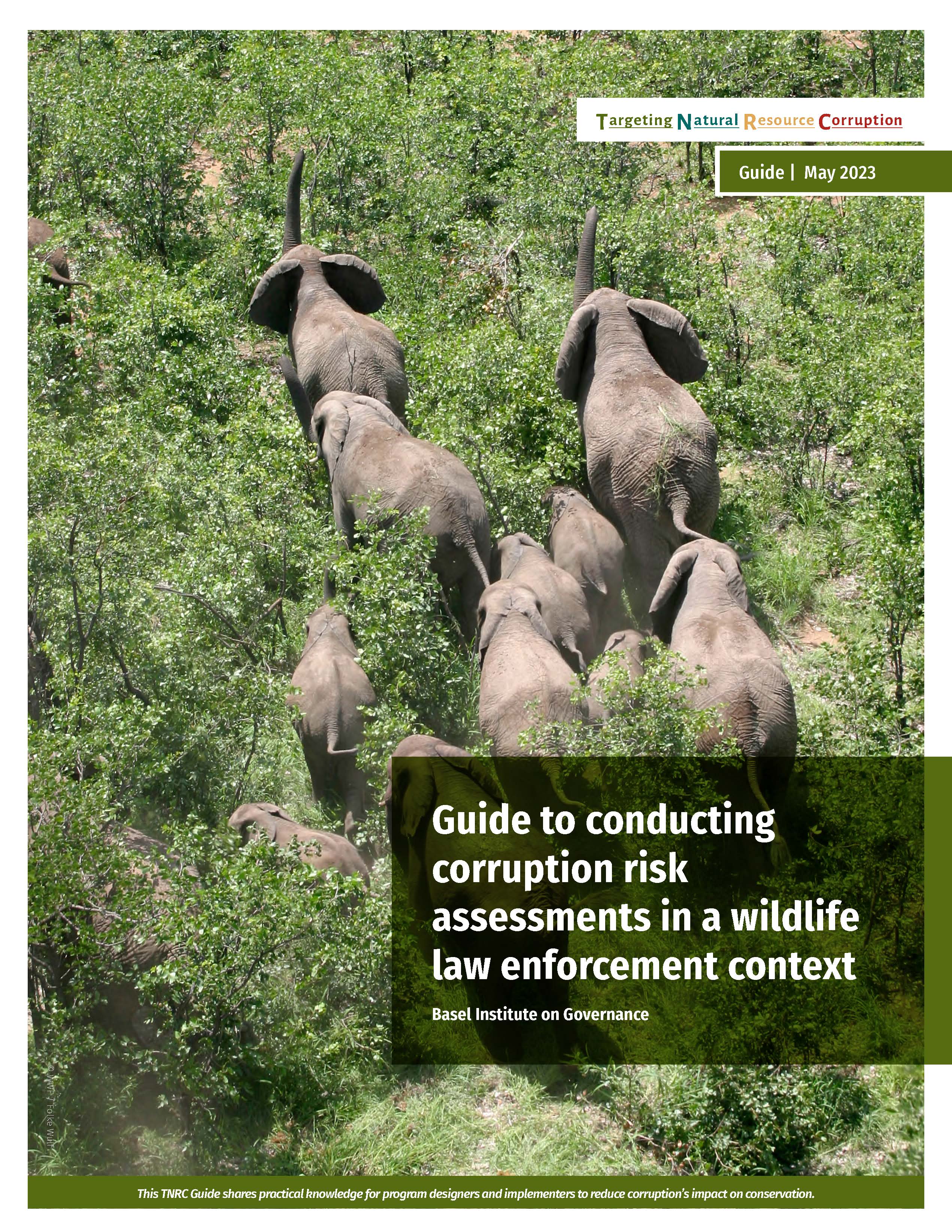 Publisher
Targeting Natural Resource Corruption (TNRC) project