Basel Institute newsletter – March 2019
View our March 2019 newsletter here.
Introduction by Gretta Fenner, Managing Director, Basel Institute on Governance:
Corruption continues to occupy newspaper headlines and certainly seems to have a determining impact on elections across the world. Increasingly we see voters go for political outsiders, and voter analysis shows that an important reason for this trend is a desire to vote outside the existing political elite, which is perceived as corrupt.

Another interesting and encouraging development is also that corruption is no longer described as a financial crime, a complex technical issue.

Instead we see people make the connection between corruption and the environment or between corruption and human rights. This helps to make people understand how corruption directly affects their life, politically, economically and socially.

As I said recently in a speech: "Corruption is the motor of everything that is wrong with this world."

I am tremendously proud of being part of this important movement together with our team, and happy to share with you an update on how we made our contribution to fighting corruption over the past few months.
Links and other languages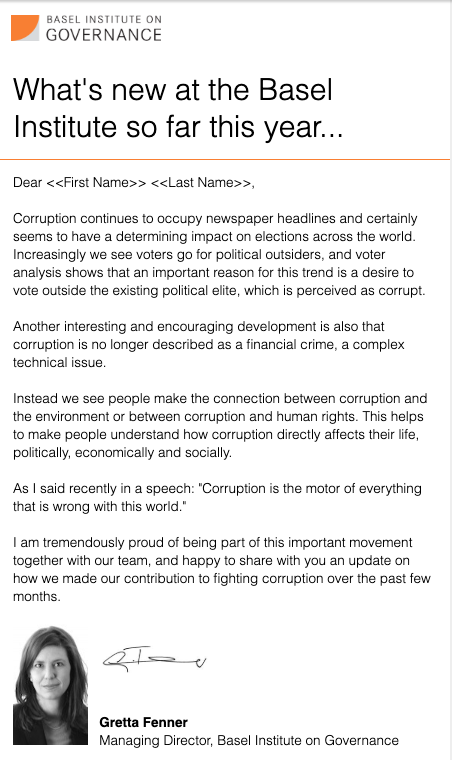 Publisher
Basel Institute on Governance