Basel Institute newsletter - December 2022
The newsletter starts with a video of Peter Maurer, the Basel Institute's President since October 2022, offering his warm wishes to all those committed to the fight against corruption around the world. It also features our latest news, blogs, quick guides and other publications, as well as joint articles with friends of the Basel Institute. We take this chance to welcome five new staff members to the team.
Not yet a subscriber? Sign up here.
Links and other languages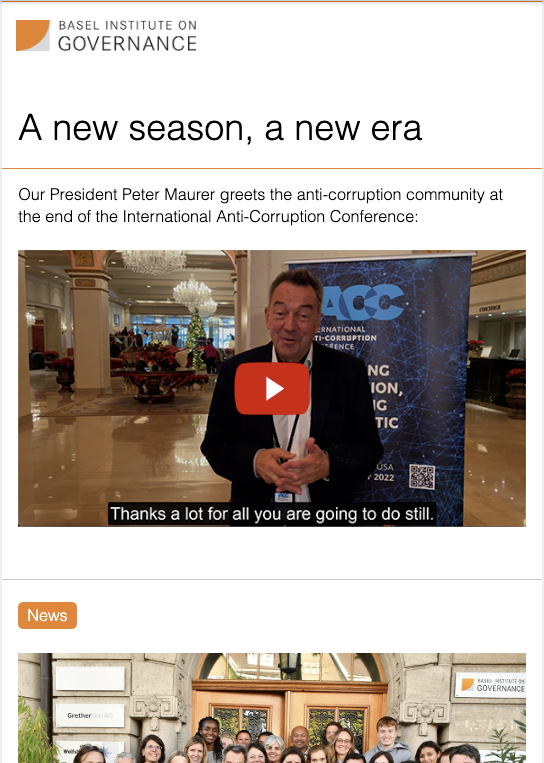 Publisher
Basel Institute on Governance