Basel Institute newsletter - December 2019
Not the usual newsletter – a personal message at the end of 2019 from our Managing Director Gretta Fenner to all our friends and partners around the world. 
Read through for some recent highlights and thoughts on unity against corruption. It's the theme of December's Conference of the States Parties conference and a central tenet of our work.
Not yet a subscriber? Sign up here.
Links and other languages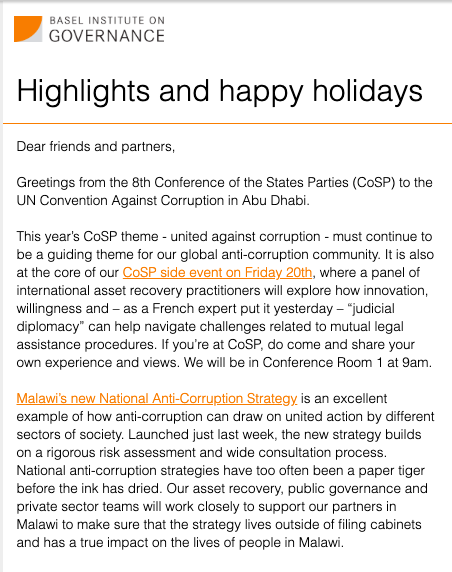 Publisher
Basel Institute on Governance