Basel Gold Day II: Recycled Gold – From awareness to collective action on recycled gold and artisanal mining
A short summary of Basel Gold Day II, held at the University of Basel on 27 October 2022. The one-day conference brought together leading voices from across the gold supply chain and civil society. The summary covers:
Momentum towards responsible gold, in terms of growing awareness of the gold industry's human and environmental impacts
Recycled gold is not a golden bullet. The lack of harmonised definition creates loopholes that can be exploited for greenwashing or to launder problematic gold into recycled supply chains. Sharpening definitions and increasing sourcing from e-waste will help.
Impact of the use of recycled gold on artisanal mining, and how to promote positive change in the artisanal and small-scale mining sector through Collective Action and dialogue between stakeholders.
The event was co-organised by Sabrina Karib of the Precious Metals Impact Forum and Professor Mark Pieth with the support of the Basel Institute on Governance, and kindly sponsored by Argor-Heraeus and Basler Kantonalbank (BKB). 
Links and other languages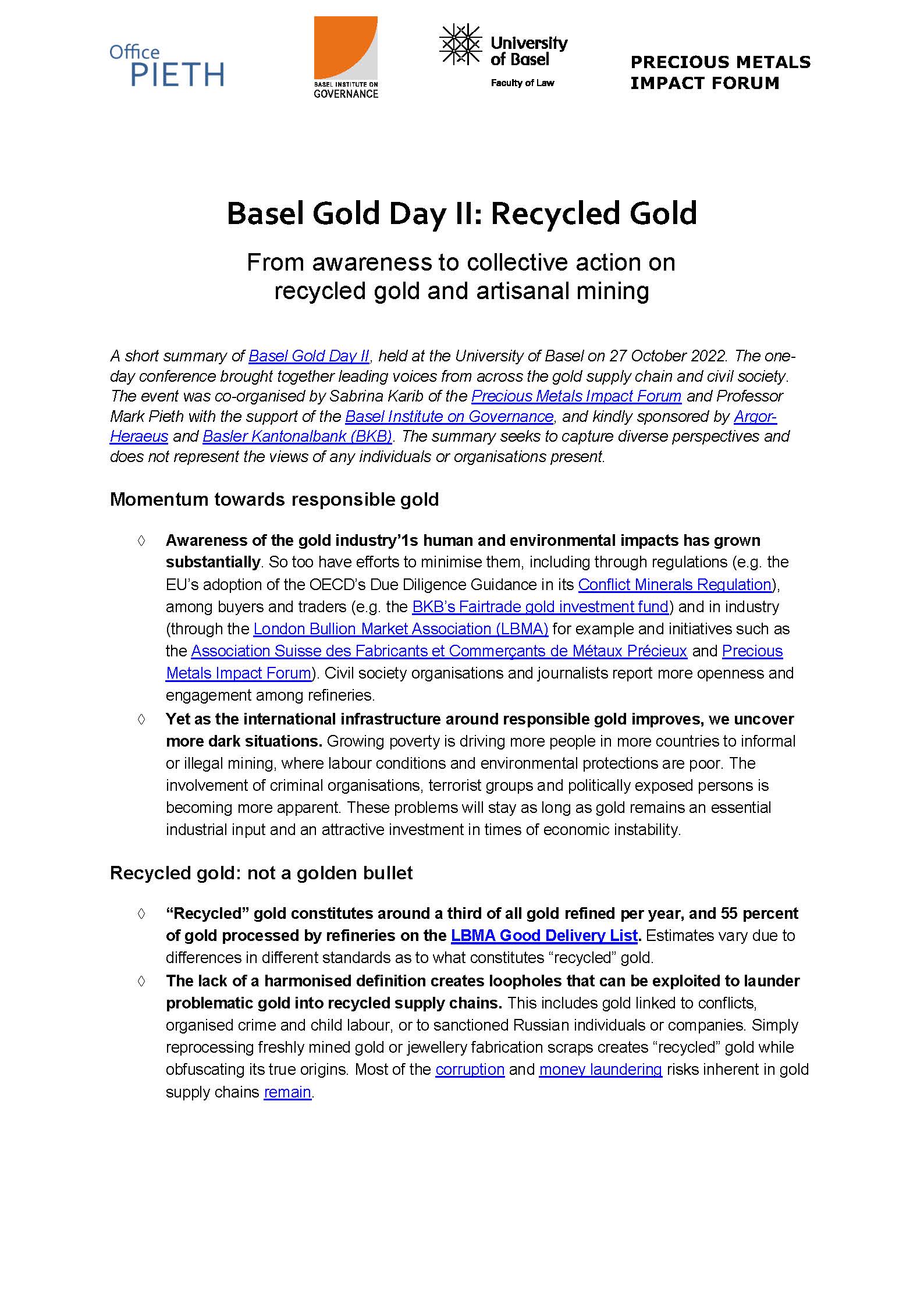 Publisher
Office Pieth; Precious Metals Impact Forum