The 2022 Annual Report of the Basel Institute on Governance spotlights eight stories from our work around the world. They illustrate not just what we do, but how we work to achieve real and lasting progress in the fight against corruption. 
How we seek to change behaviours using a range of prevention and enforcement tools. 
Our continual efforts to encourage dialogue between stakeholders. 
The fact that people are at the heart of our work. 
Keeping up with the changing nature of corruption by fostering virtuous learning circles and helping practitioners to help each other. 
We take the opportunity to thank Professor Mark Pieth, our Co-Founder and President for nearly 20 years, and to welcome his successor Peter Maurer. 
Our achievements are shared success stories, jointly realised with our valued partners in government and international organisations, civil society and the private sector – to whom we are immensely grateful. As we move forward into our 20th year, we remain focused on a world of peace, where prosperity, equality and progress may thrive and corruption is crushed. 
New this year: a fully interactive version of the annual report to complement the PDF and printed version.
Links and other languages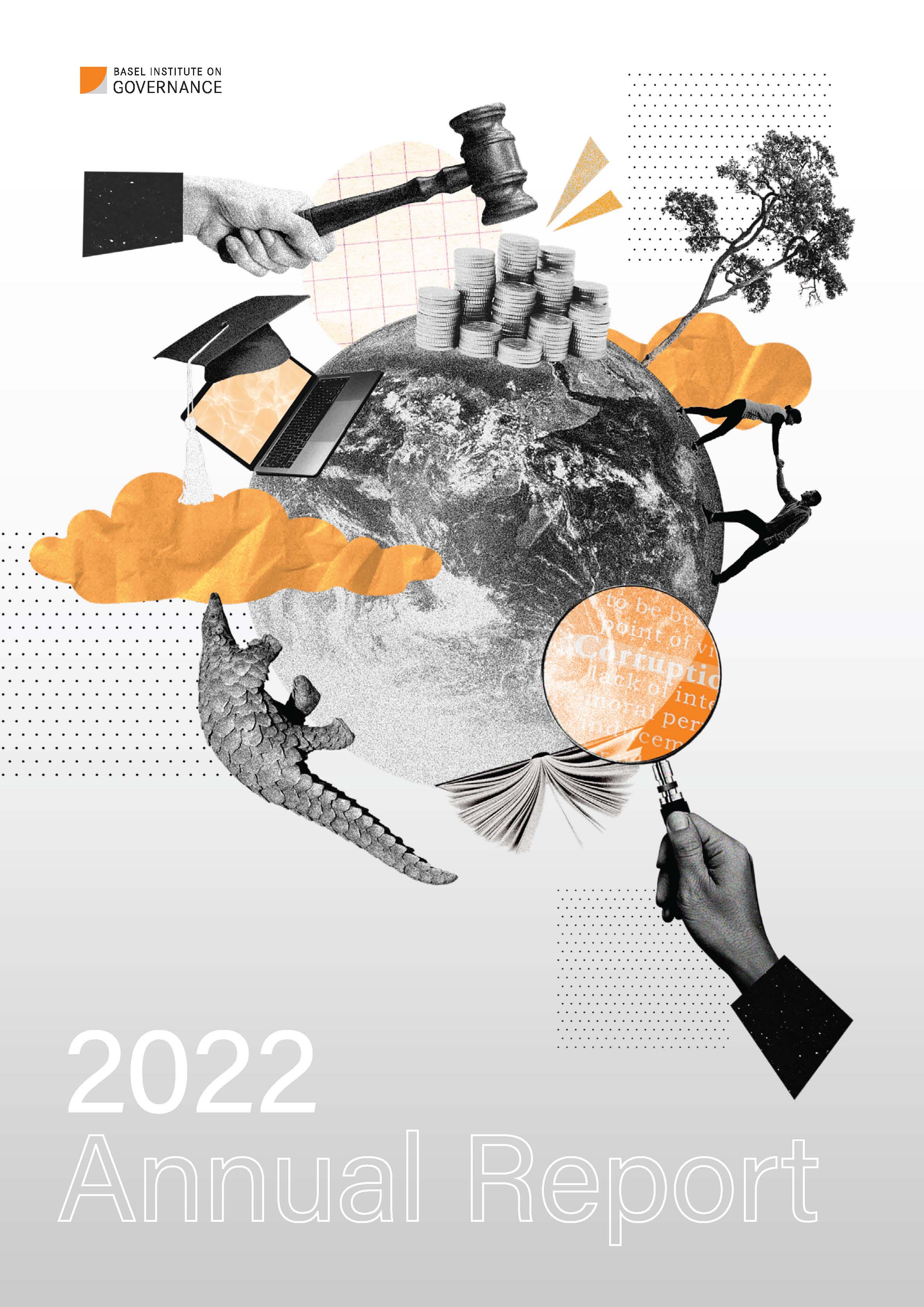 Publisher
Basel Institute on Governance