Event
Asia-Pacific Anti-Corruption Collective Action Forum and Award 2023
The Basel Institute on Governance will host the Asia-Pacific Anti-Corruption Collective Action Forum in Manila, Philippines, on 25 September 2023. 
Building on our international series of Collective Action conferences, this in-person event will bring together professionals from across the region to discuss anti-corruption initiatives and share best practices.
The forum will feature keynote speakers, panel discussions and interactive sessions focused on advancing Collective Action to combat corruption in the Asia-Pacific region. 

The Forum will also include the Collective Action Outstanding Achievement Award ceremony for the Asia-Pacific region.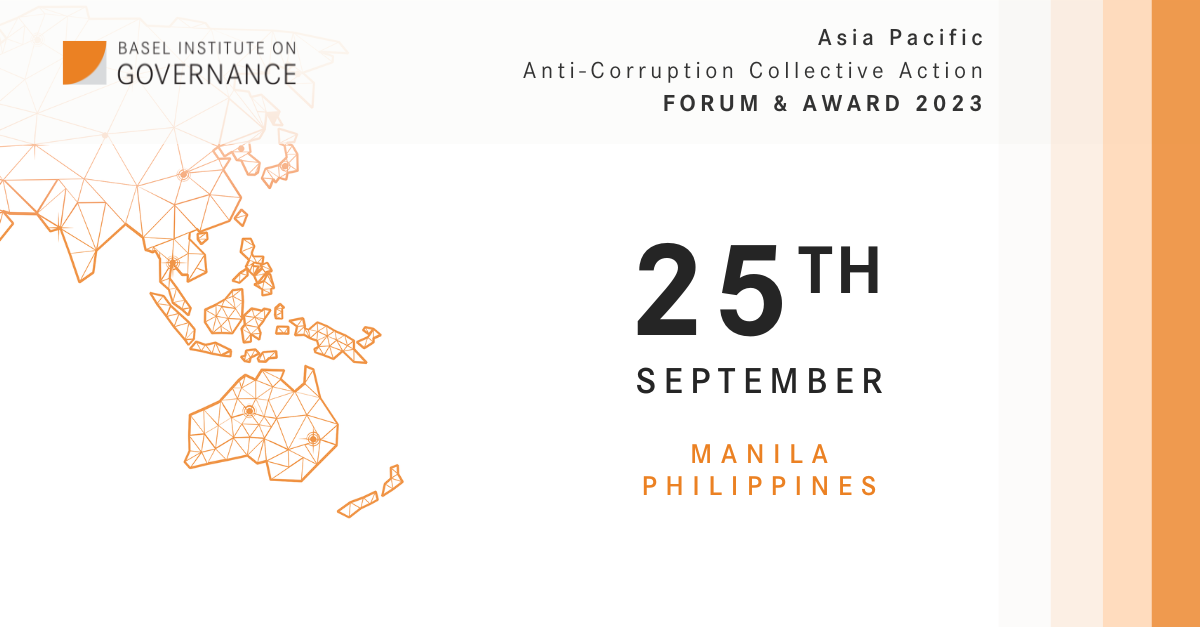 Start date
25 September 2023
End date
25 September 2023
Organiser
Basel Institute on Governance