Event
Anti-Corruption and National Security – a Summit for Democracy event
The Basel Institute on Governance, the Ministry of Justice of Bulgaria and the Center for the Study of Democracy co-hosted a policy forum on anti-corruption and national security on 21 March 2023. 
The policy forum provided a platform for cooperation for government and civil society representatives from Southeast Europe and their international peers, under the anti-corruption cohort of the Summit for Democracy.
The all-day meeting took place in person in Sofia, Bulgaria. Online attendance via Zoom was open to all.
The forum explored:
What has been achieved on anti-corruption during the Year of Action of the Summit for Democracy?
What are the key commitments and concrete actions that governments and civil society can make to improve democratic resilience?
How could the civil society and the governments cooperate in the delivery of those commitments?
Which are the most effective methods for sanctioning of corrupt actors?
Which are the tools for tackling systemic and strategic corruption, and the mitigation strategies against foreign influence operations?
How to prevent corrosive capital originating in authoritarian states from undermining the economic security of democratic nations?
The Basel Institute's President Peter Maurer made opening remarks. Head of Private Sector Vanessa Hans spoke on an afternoon panel on Collective Action and the High Level Reporting Mechanism (HLRM), moderated by Renne Traicova, Team Leader Bulgaria.
The organisers thank the Friedrich Ebert Stiftung, the America for Bulgaria Foundation, and EEA and Norway Grants for their financial support.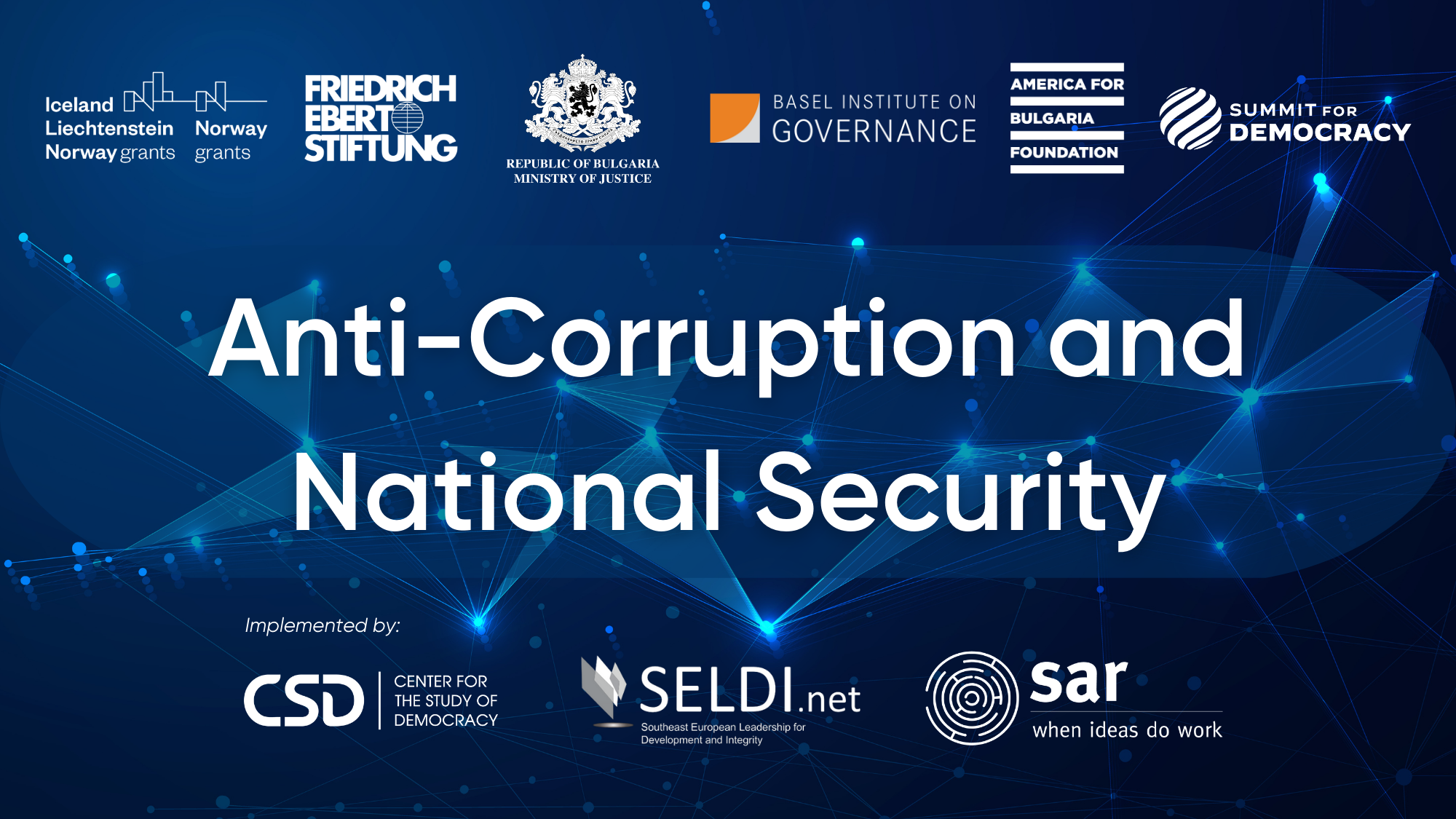 Organiser
Center for the Study of Democracy, Ministry of Justice of Bulgaria, Basel Institute on Governance