Event
Anti-corruption interventions using a network approach – Seminar Series on Corruption and Impunity
Claudia Baez Camargo, Head of Public Governance, and Jacopo Costa, Senior Research Fellow, will speak at the 5th session of the Seminar Series on Corruption and Impunity. The series is sponsored by the Institute of Latin American Studies (ILAS) at Columbia University and the Universidad Nacional Autónoma de México (UNAM Mexico).
The virtual event will cover:
The value of network approaches for studying and fighting corruption.
How network approaches are shaping the current empirical and practical activities of the Basel Institute's Public Governance team.
Concrete examples of using a network lens and social network analysis tools in anti-corruption activities. These include a recent pilot anti-corruption intervention in Tanzania that leveraged existing social networks, and research on the illicit connections between the Odebrecht construction giant and former President Alejandro Toledo. 
The moderator is Issa Luna-Pla of ILAS Columbia University and UNAM Mexico.
Links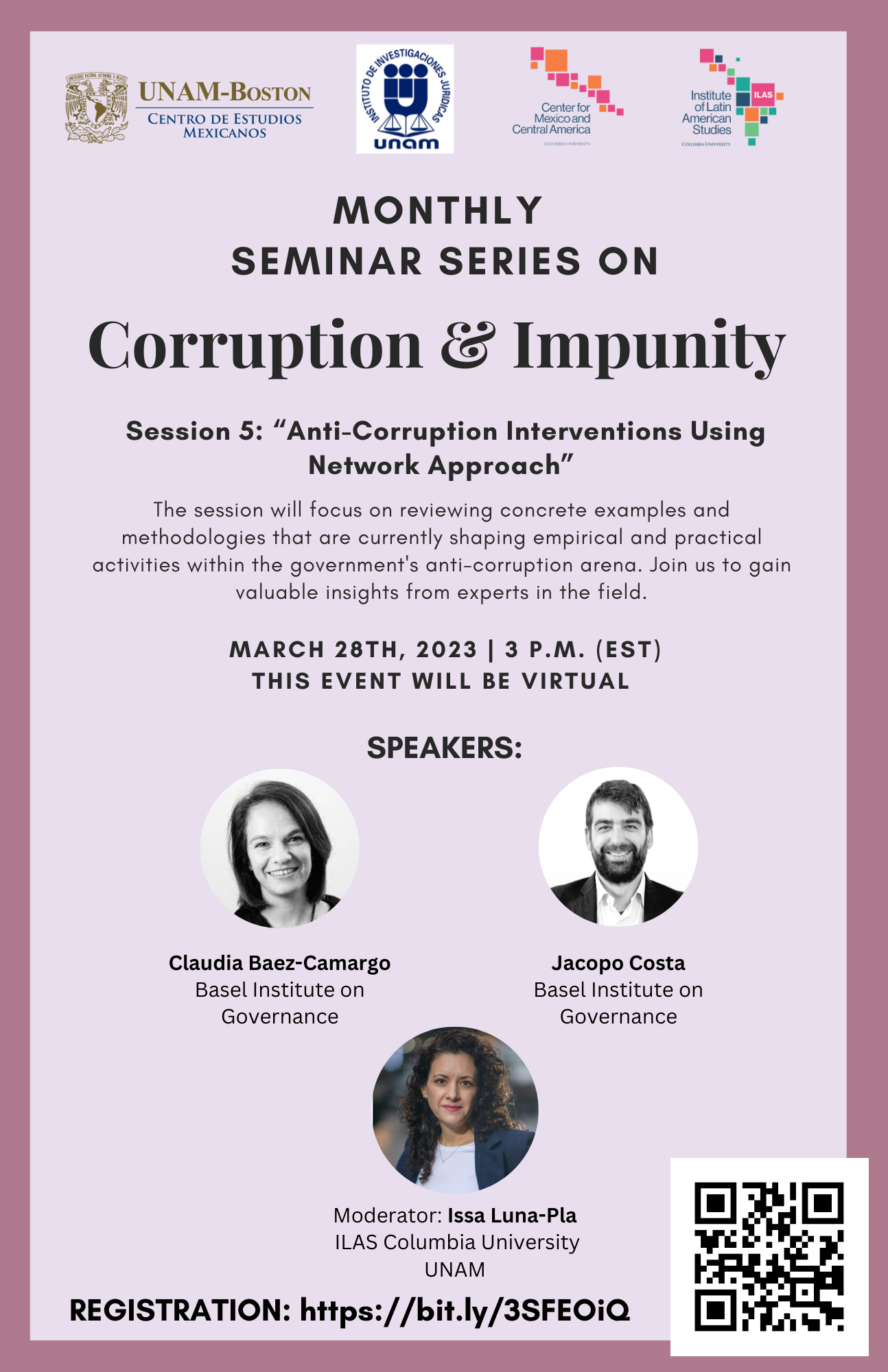 Organiser
ILAS Columbia University and UNAM Mexico