Event
How can you harness informality to design anti-corruption interventions?
This presentation by Claudia Baez Camargo, Head of Public Governance at the Basel Institute on Governance, explains the latest evidence on informality and its role in preventing and combating corruption.
Her presentation is based on research conducted in East and Central Africa for the UK-funded Global Integrity-Anti Corruption Evidence Programme (GI-ACE).
Corruption does not take place in plain sight, but under the cover of informal settings and through informal networks – networks of individuals and groups that informally mobilise and redistribute access to public resources or facilitate corrupt and criminal behaviours.
This is why it is important for anti-corruption practitioners to understand informality: the unwritten rules and hidden practices that members of a particular network tacitly understand and use to solve problems and achieve specific goals.
How can anti-corruption practitioners and donors better understand and harness informality to design more effective anti-corruption interventions?
Watch the video to find out.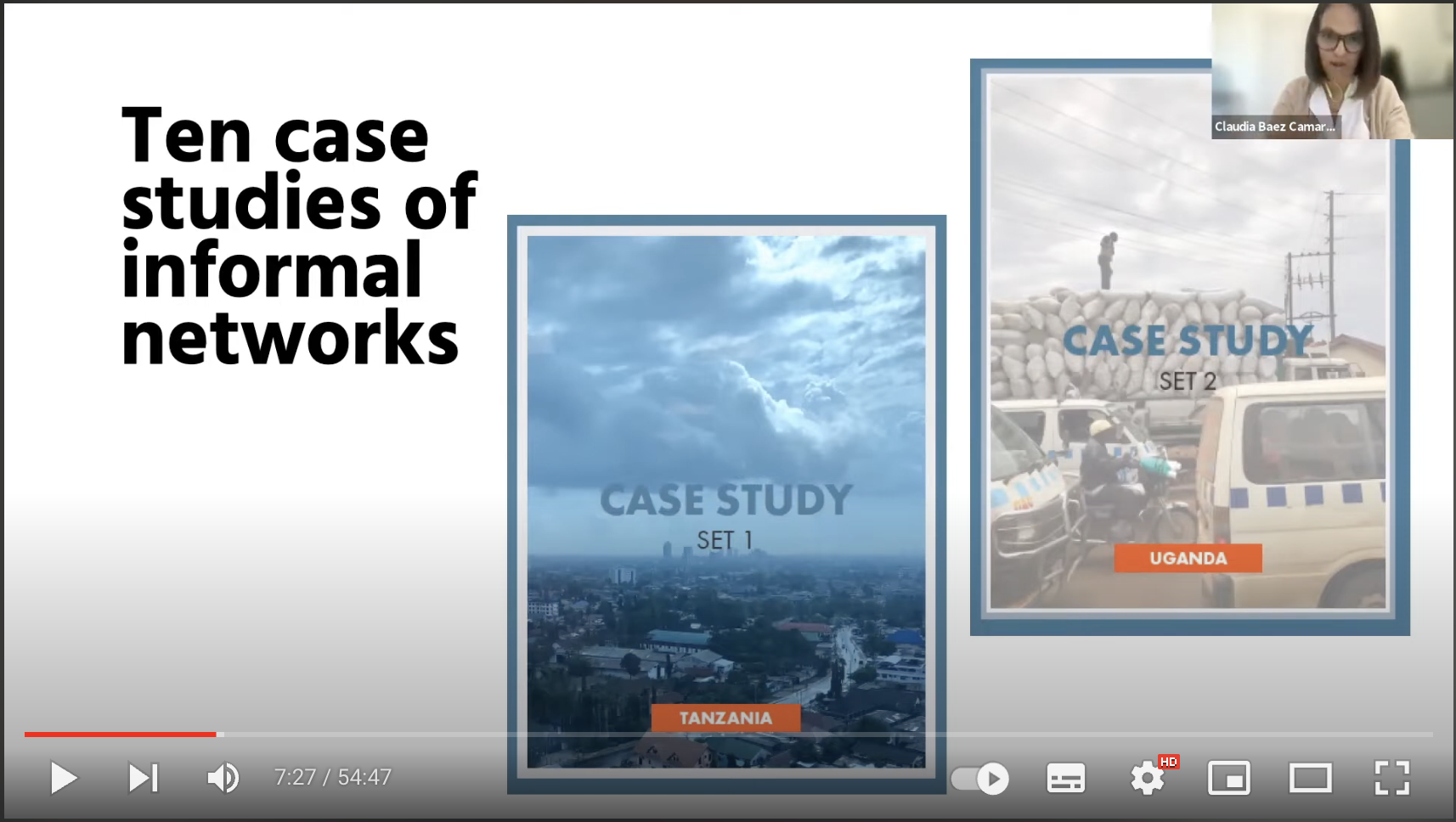 Start date
17 February 2022
End date
17 February 2022
Organiser
Global Integrity-Anti Corruption Evidence Programme