Event
Assessing corruption risks that undermine law enforcement action against natural resource crimes
Hosted by the Basel Institute on Governance as part of the Targeting Natural Resource Corruption (TNRC) Learning Series, this webinar addressed three learning questions:
What are the advantages and challenges of implementing Corruption Risk Assessments (CRAs) with Natural Resource Management (NRM) agencies mandated to investigate and prosecute natural resource crimes?
What conditions and resources are conducive to implementing CRAs efficiently?
What are the risks in conducting CRAs?
What are early examples of practical findings from the study that could lead to effective risk mitigation measures in the target law enforcement agencies? 
The Basel Institute's Juhani Grossmann moderated the panel, featuring:
Manuel Medina, Basel Institute on Governance
Joel Segura Alania, Lawyer and expert
Brighton Kalaembeni Kumchedwa, Lilongwe National Park
Donnamarie O'Connell, Lilongwe Wildlife Trust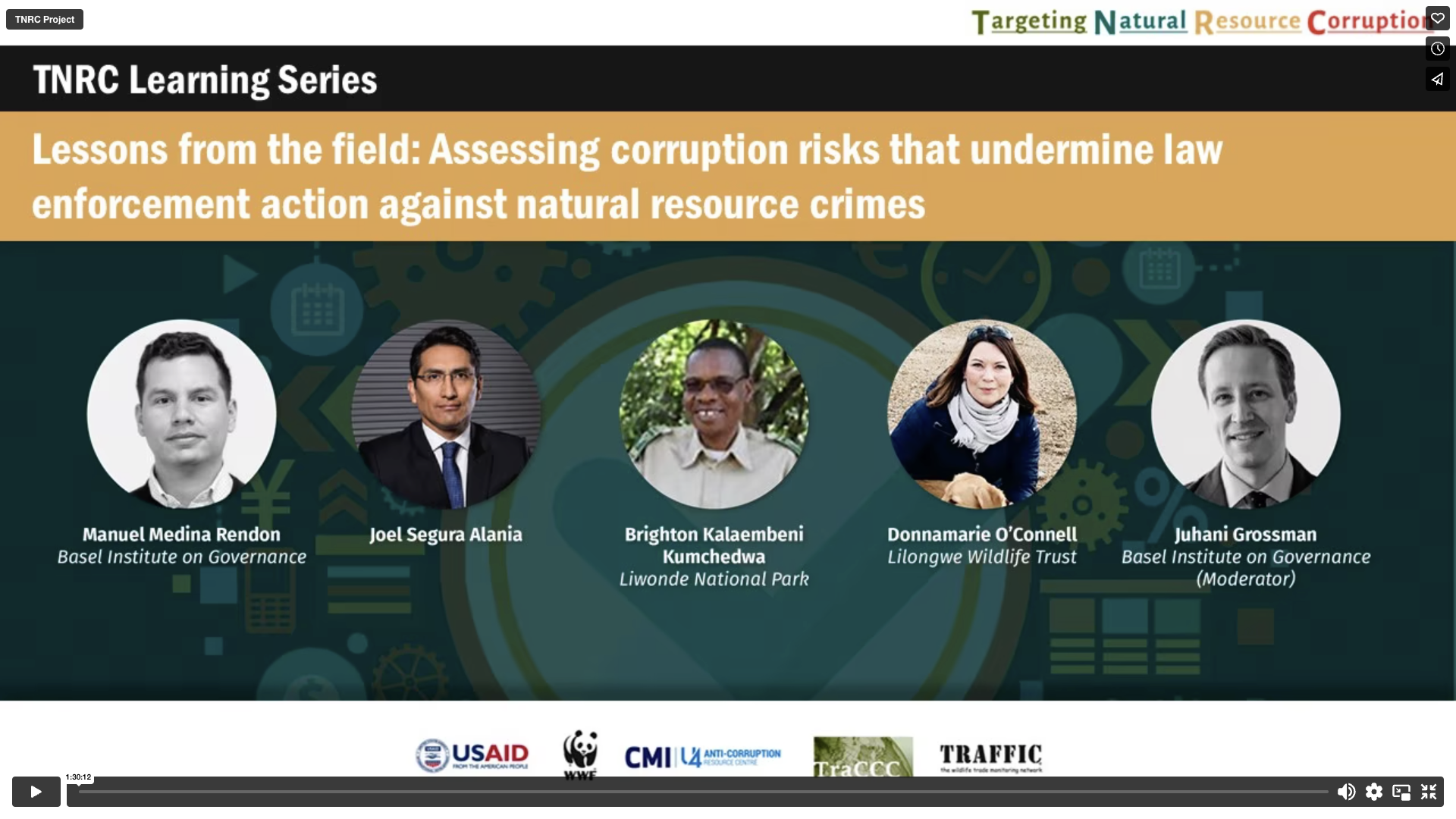 Start date
25 August 2021
Organiser
Basel Institute on Governance; Targeting Natural Resource Corruption project