Event
Countering Environmental Corruption Practitioners Forum – 1st plenary meeting
The first plenary meeting of the Countering Environmental Corruption Practitioners Forum will bring together practitioners in environmental conservation and anti-corruption. It is open to all who register their interest in being part of the forum.
Launched by the Basel Institute on Governance, TRAFFIC, Transparency International and WWF, the forum seeks to break down siloes and find new ways to address corruption as a key driver of environmental degradation, biodiversity loss and climate change.

The forum benefits from the support of the Principality of Liechtenstein and USAID.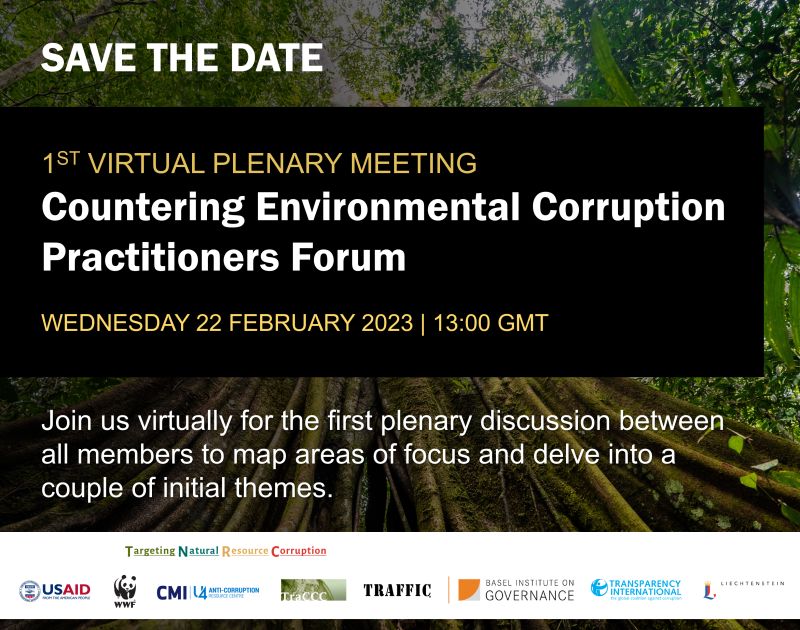 Start date
22 February 2023
End date
22 February 2023
Organiser
Basel Institute on Governance; TRAFFIC; Transparency International; WWF