16. December 2019
Visit us at the Conference of the States Parties in Abu Dhabi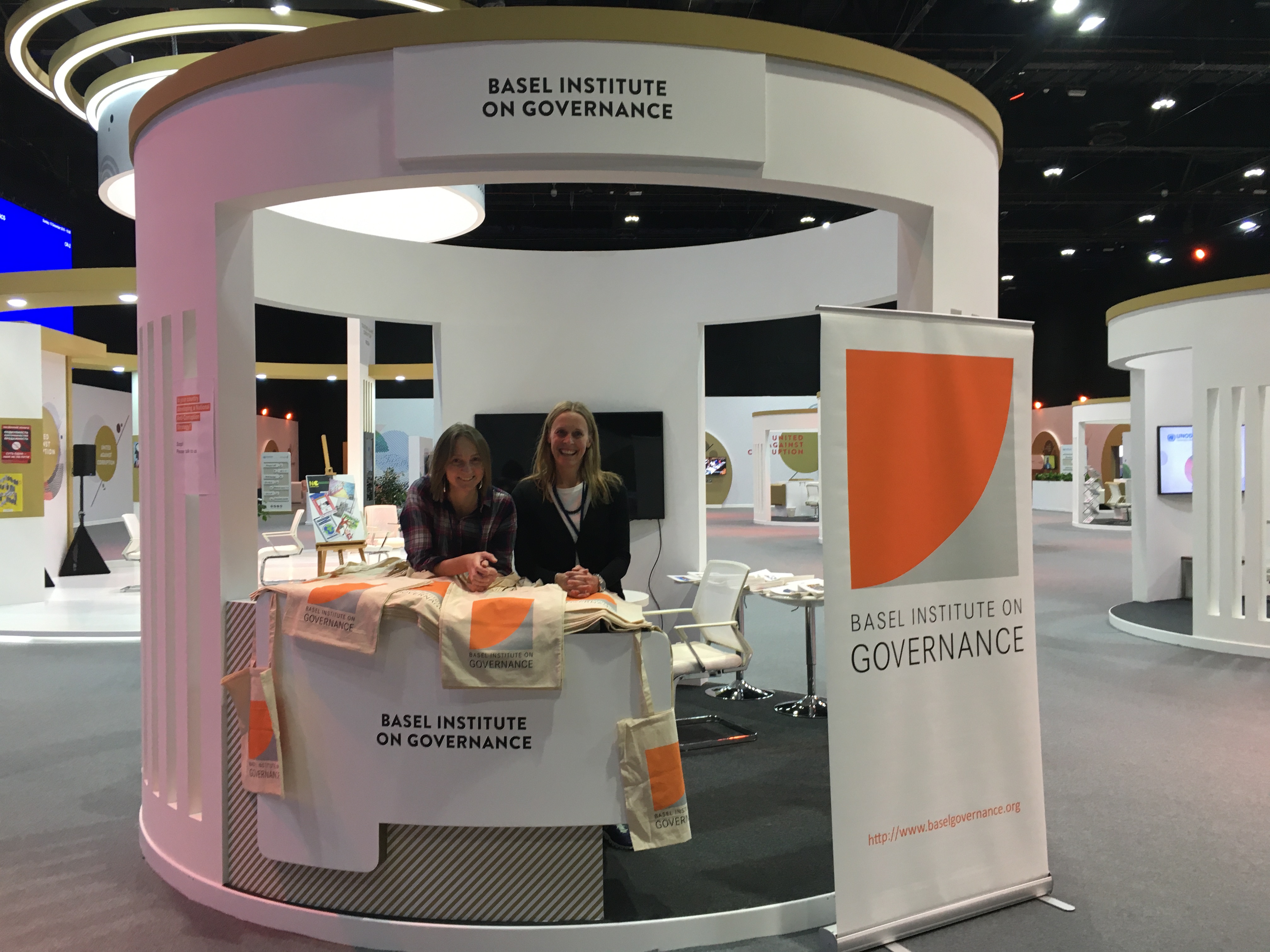 The Basel Institute is looking forward to seeing many of our partners in the fight against corruption at the 8th Session of the Conference of the States Parties to the UNCAC (COSP) in Abu Dhabi from 16–20 December.
If you're at CoSP, here are some events for your calendar:
Friday 20 December, 9am-10am: Our International Centre for Asset Recovery is hosting a side event on Living up to the spirit of articles 43 and 46 UNCAC. The panel, organised by the Basel Institute's International Centre for Asset Recovery (ICAR) and chaired by Oscar Solórzano, will explore how principles of Articles 43 (international cooperation) and 46 (mutual legal assistance) of the UNCAC can provide answers to countries that are victims of corruption and seeking to recover assets through non-conviction-based confiscation. See full details and the concept note here.
Tuesday 17 December, 9am-10am: Our Managing Director Gretta Fenner will be a discussant in the Stolen Asset Recovery Initiative (StAR) Day – Opening & High-Level Conversation on Asset Recovery: achievements, challenges and the road ahead.
Thursday, 19 December, 5pm-6pm: Gretta Fenner is a panellist in a side event on "Utilization of recovered asset for the realisation of SDG 16.4".
All three events are in conference room CR1.
Come and visit us at the booth to speak to our delegation and pick up some of our latest publications. Or – if you're not attending – you can download them here:
Virtual booth – free publications on anti-corruption and governance
Digital tools - flyers
Research 
Asset recovery and anti-money laundering
Collective Action and compliance
Illegal wildlife trade
Quick guides