02. October 2020
Upcoming webinar series: wildlife crime is financial crime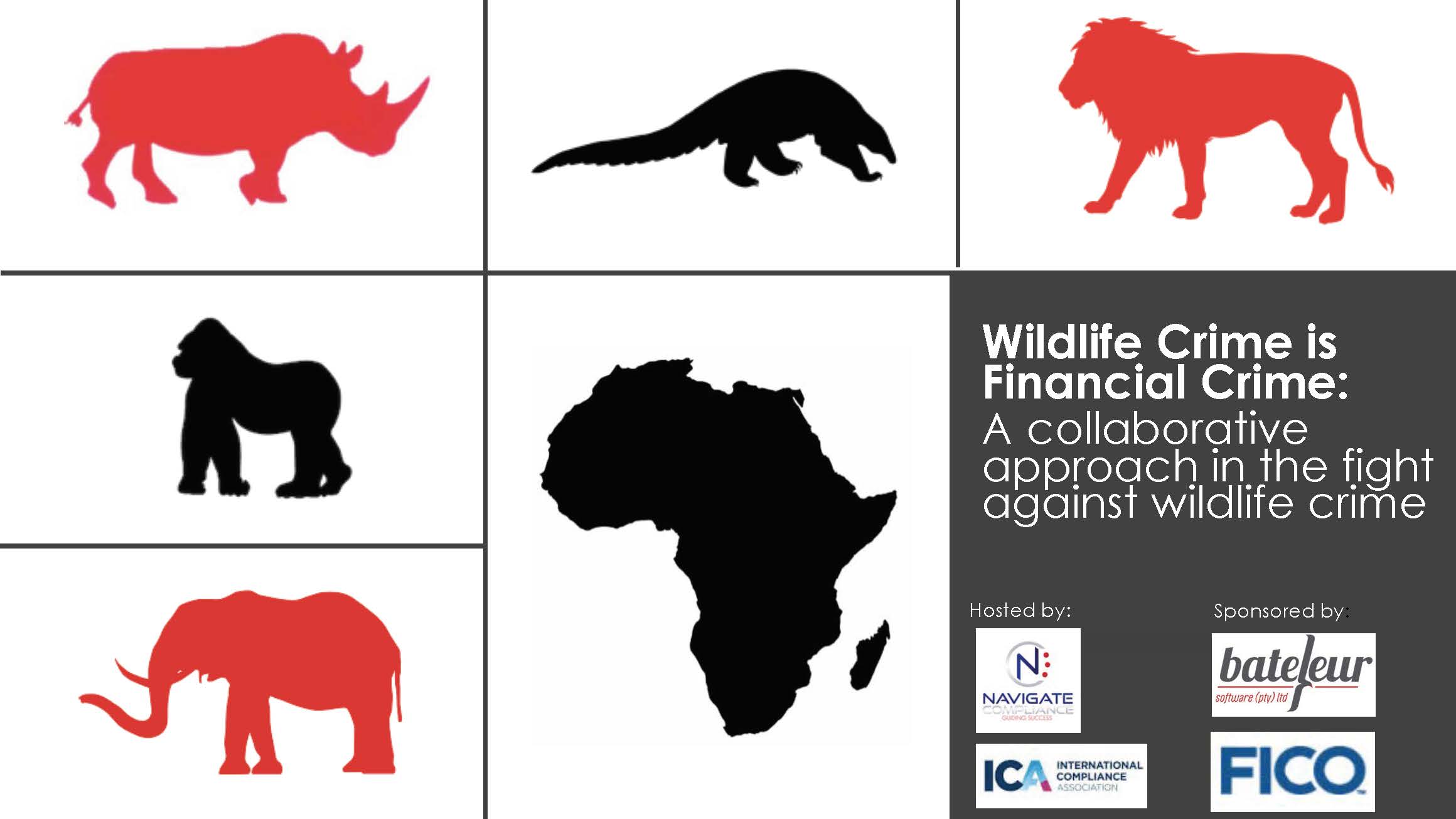 Senior IWT Specialist Tim Wittig will make the keynote speech at an ambitious new webinar series aimed at finding collective solutions to wildlife crime.
Dr Wittig will join 24 other leading international wildlife crime specialists from multiple disciplines in the four-part webinar series, which is hosted by Navigate Compliance in collaboration with the International Compliance Association (ICA). Starting on 7 October 2020, the four sessions will look at the problem of wildlife crime through numerous lenses and highlight the need to find a collective solution to end wildlife crime in Africa and beyond.
Wildlife crime threatens many species with extinction. It is a major transnational organised crime that fuels (and is fueled by) bribery and corruption, threatens biodiversity and conservation, impacts tourism and promotes illicit flows and activities. UN research estimates that wildlife crime is worth as much as 23 billion USD every year. The webinar aims to shed light on wildlife crime's full supply chain.
Tim Wittig will speak about "Building systems to defeat global wildlife trafficking" in the first session on "Challenges" on 7 October. Following sessions take place on the 9th, 14th and 16th October and deal with enforcement, intelligence and solutions.
Other speakers include experts from conservation, law enforcement, anti-poaching, eco-tourism, financial services, legal services, government, field technology, NGOs and independent think tanks. 
Registration is free and open to all. Register here and download the webinar information flyer and programme.