13. May 2015
Training workshops on social accountability and power and influence analysis in Armenia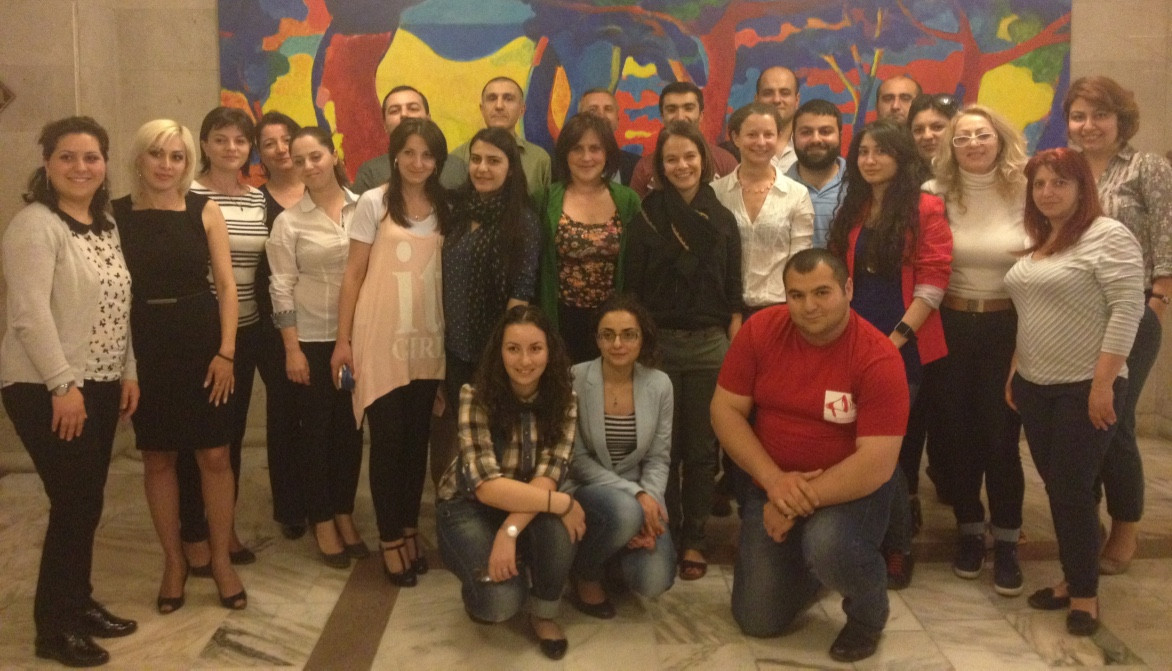 Within the context of the "Engaged Citizenry for Responsible Governance" project, funded by the USAID, experts from the Basel Institute's public governance division conducted two training workshops for representatives of civil society organizations (CSO) in Yerevan, Armenia, from 4 – 8 May 2015.
The aim of the project, implemented by a consortium led by Transparency International Anticorruption Center Armenia, is to increase civic engagement in, and oversight of reforms aimed at improving transparency and accountability of government actions and policies in Armenia. The project is organized in the framework of the USAID's "Promoting Transparency and Accountability through Advanced Civil Society Participation" programme.
As part of its contribution to the project and building on its research expertise, the Basel Institute delivered a three-day training on "Social Accountability and Participatory Monitoring" as well as a two-day training on "Power and Influence Analysis" (PIA).
The aim of the social accountability methodology developed by the Basel Institute's research team is to uncover the essential elements that are needed to enable citizen participation to translate into positive incentives for service providers.
The PIA is a research approach that is intended to provide information to identify and evaluate corruption risks taking into account the social, economic and political factors that permeate the local context. It is a flexible research tool that can be tailored to different sectors and contexts and has been developed to provide insights into the underlying causes for identified governance weaknesses. Consequently, the PIA is also a tool that can generate the necessary information to develop evidence-based anti-corruption strategies.
The trainings brought together some 30 representatives of Armenian CSOs, active in the field of anti-corruption, human rights and the media.
Following up on the trainings, the BIG will issue two practitioner handbooks on social accountability and on participatory monitoring, which will be made available upon request.