16. May 2023
Strengthening democratic governance in Armenia through participatory policymaking and budgeting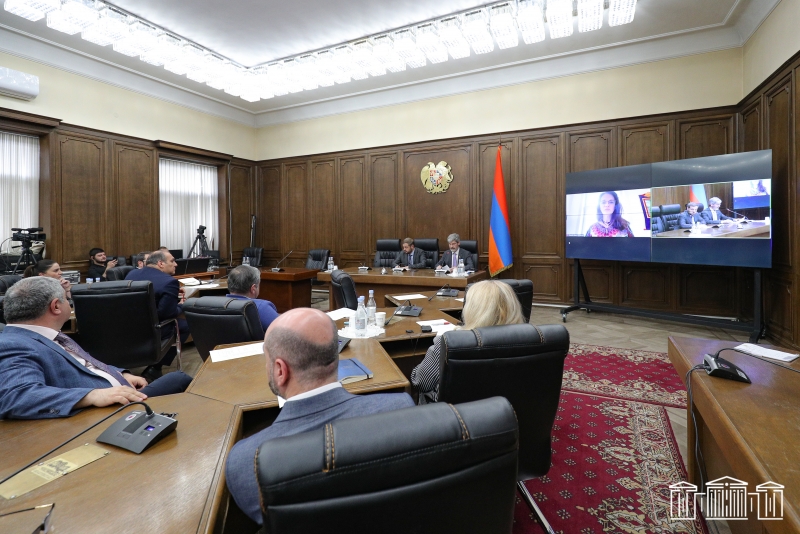 The participation of non-state actors – citizens, civil society organisations, the private sector, religious or minority groups, the media – in public policymaking is a core element of democratic governance. Yet in too many countries, mechanisms for participation exist only on paper, not in practice.
In Armenia, the Basel Institute's Public Governance team has been assisting the Swiss Agency for Development and Cooperation (SDC) in developing a potential project to strengthen public participation in policymaking and budgeting.
Key government officials expressed strong support for the future project concept at a working meeting of the Armenian Parliament on 8 May 2023 organised by the Standing Committee on Financial Credit and Budgetary Affairs. The Committee's Chair, Gevorg Papoyan, emphasised that it would help Armenia transition:
"from a democracy that is based on the commitment of individuals to a model that is based on institutions."
Werner Thut, Deputy Head of Mission of the Embassy of Switzerland in Armenia and Regional Deputy Director of the Swiss Cooperation for the South Caucasus, commended the cross-party attendance at the meeting. He looked forward to a positive cooperation with a range of institutions, including the Ministry of Justice and Office of the Human Rights Defender as well as the National Assembly's Budget Office and Audit Chamber.
Proposed project
Speaking at the meeting, Claudia Baez Camargo, the Basel Institute's Head of Public Governance, set out how the project would promote participatory inputs and responsive policies in key sectors such as health and education.
Through the Basel Institute's work in many different countries and contexts, we have seen how a lack of participation in policymaking and budgeting is a real and common problem even in democracies:
State institutions lose touch with citizens and other non-state actors, pursuing policies in isolation and not considering inputs from the people that gave them their democratic mandate.
Citizens lose motivation to participate: what is the point, they think, if nobody is listening and it won't make a difference anyway?
Non-state actors may lack the capacity to participate meaningfully in often complex processes of policymaking and budgeting. And when they try, they are often frustrated by the lack of uptake of their inputs.
Both state and non-state actors benefit from increasing participation in policy design and budgeting. These benefits include more responsive policies, increased trust and social capital, and a culture of constructive engagement, evidence-based policymaking and democratic consensus making.
Learn more