01. October 2017
Rwanda: Training non-state actors on corruption prevention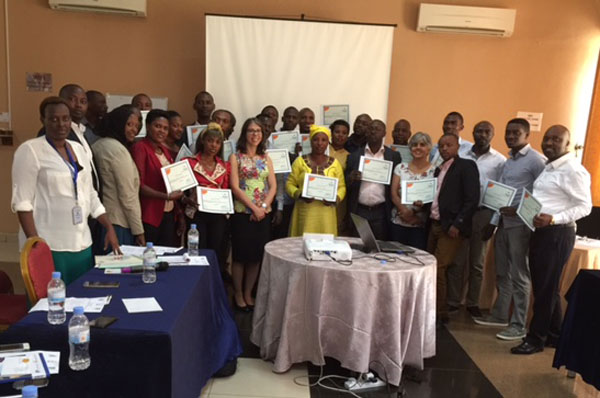 In September 2017, the Basel Institute and the Rwandan Office of the Ombudsman concluded a joint two-year project to strengthen the involvement of non-state actors in the fight against corruption in Rwanda. Under the same project, funded by the Swiss Agency for Development Cooperation (SDC), Basel Institute experts earlier this year had also delivered training to bankers from Rwanda on international standards against money laundering and corruption for financial institutions and a training for journalists to equip them with practical skills in using open-source tools and databases for corruption investigations. 

The final and concluding workshop in Kigali in September 2017 was dedicated to working with the private sector associations under the Private Sector Federation of Rwanda. The workshop brought together representatives from all of the country's thirty districts and from a wide range of industries, including banana wine makers, brewery, pottery and telecommunications. Participants represented domestic companies that varied greatly in size, with some selling their products and services to government authorities in Rwanda and others more directly to private customers. 

The participants actively engaged in the workshop, openly sharing their own experiences with being solicited for bribes, seeking to know how to resist such requests and how other countries coped with such challenges. While the fruitful exchange between the Basel Institute's experts and the local participants created a fresh sense of awareness of the challenges in this regard, the Office of the Ombudsman recognised that a lot remains to be done to ensure more widespread awareness of specific corruption challenges in the country and how to deal with them.