27. October 2020
Multi-agency training in Uganda on financial investigations in wildlife trafficking cases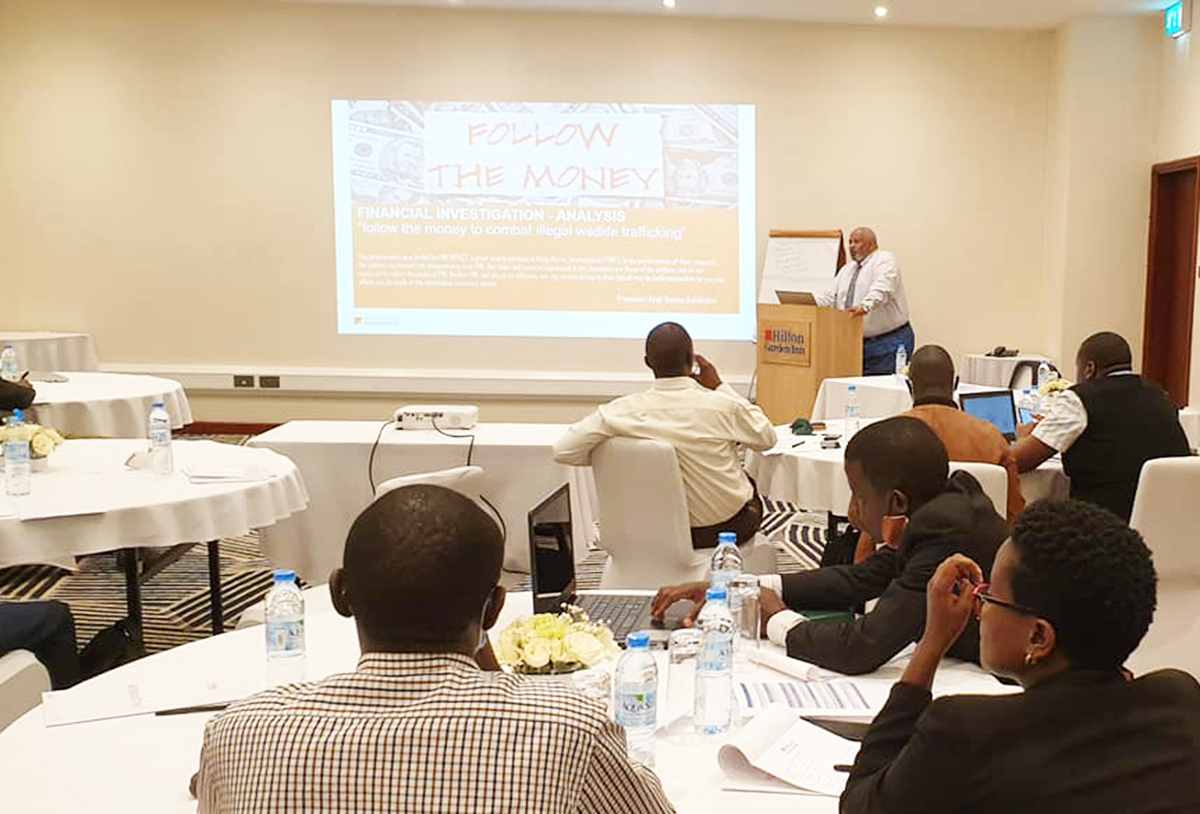 Uganda's capacity to conduct financial investigations in cases of wildlife trafficking is set to increase, thanks in part to coordinated efforts to develop a cohort of specialist financial investigators at the country's main wildlife crime investigation agencies.
As part of this move, a joint team from our Green Corruption programme and International Centre for Asset Recovery recently delivered a hands-on, three-day training course on financial investigations in the illegal wildlife trade.
From hotel room search to courtroom case
The course was dynamic and required participants to conduct searches of hotel rooms at the training venue in order to seize and analyse material that could help a financial investigation.
The investigators explored how to compile financial profiles and obtain further evidence from transport companies and the PISCES border control system. They also learned how to secure mobile devices and generate leads from apps for mobile money, online banking and cryptocurrencies.
All this practical work culminated in a mock court case with cross-examination on the participants' witness statements.
Encouraging inter-agency cooperation
The 16 participants came from all agencies tasked with investigating wildlife crime in Uganda: the Uganda Wildlife Authority, Uganda Revenue Authority, the Criminal Investigation Division of the Uganda Police and two non-profit agencies with investigative powers: the Natural Resource Conservation Network (NRCN) and Special Wildlife Crime Unit (SWCU).
Involving all relevant agencies in the training helps them to understand each other's roles and capacities and encourages better cooperation.
Will we soon see Uganda's first money laundering prosecution in a wildlife trafficking case?
The participants gave excellent feedback on all aspects of the course. More importantly, they stated that they now felt much more confident in starting a parallel financial investigation in a wildlife trafficking case, particularly if they could rely on the support of Basel Institute specialist mentors.
We look forward to continuing our support to wildlife crime agencies across East Africa with the support of PMI Impact and, until very recently thanks to an extended pilot project, the Elephant Crisis Fund.