05. March 2021
Celebrating success: Corruption attitudes, social norms and behaviours in East Africa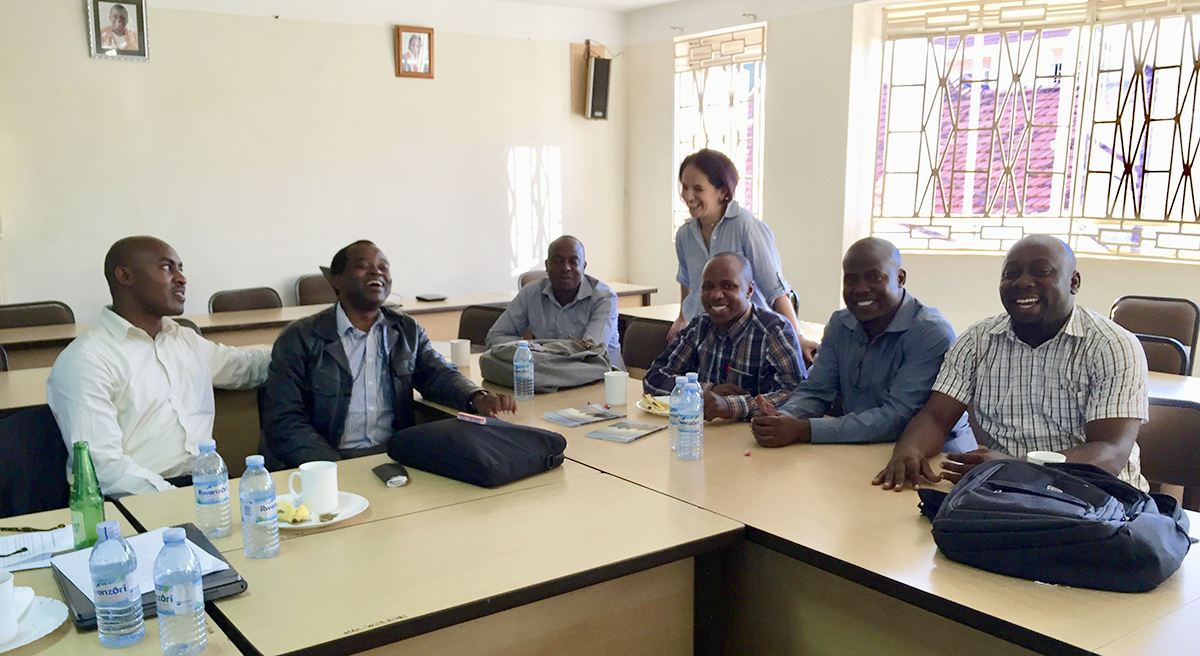 Claudia Baez Camargo, the Basel Institute's Head of Public Governance, will showcase the results of her and her team's research under the UK's East Africa Research Fund (EARF) at an end-of-programme event on 16-17 March 2021.
The research project, entitled "Corruption attitudes, social norms and behaviours in East Africa", looked at how behavioural factors influence attitudes towards petty corruption in Rwanda, Tanzania and Uganda.
Research highlights
In (very!) brief, the research illuminates:
How social networks function as problem-solving resources for citizens.
The importance of understanding how solidarity, reciprocity and a sense of moral obligation towards the group can impact a person's propensity to engage in petty corruption.
The effect of common mental models, such as "everybody is doing it".
Interestingly for anti-corruption policymakers, donors and programme managers, the research also revealed evidence of how incorporating behavioural insights into anti-corruption interventions can promote positive outcomes.
Innovation in anti-corruption
This EARF-funded project was one of the first research projects to deliver concrete evidence on behavioural drivers of corruption. The research findings have informed new research and practical approaches, and fuelled increasing interest in social norm approaches to anti-corruption programming.
The research has also helped to explain why many conventional anti-corruption approaches have limited effectiveness.
Claudia is at the forefront of those calling for the anti-corruption community to shift the unit of analysis from individuals to social networks. This shift in perspective will boost much-needed innovation in anti-corruption research and practice.
Research team and final event
Claudia thanks her colleagues in Basel involved in the project, Dr Saba Kassa and Cosimo Stahl, and her field-based research teams:
Rwanda: Prof Tharcisse Gatwa and Dr Abel Dufitumukiza
Tanzania: Dr Richard Sambaiga and Dr Egidius Kamanyi
Uganda: Prof Paul Bukuluki and Robert Lugolobi
Claudia will be speaking from 11:00–12:30 East Africa Time (EAT) on 16 March in the first session of the programme. See the event agenda. Pre-registration is not needed.
Further reading