26. September 2023
U.S. action against green corruption – keynote speech by Richard Nephew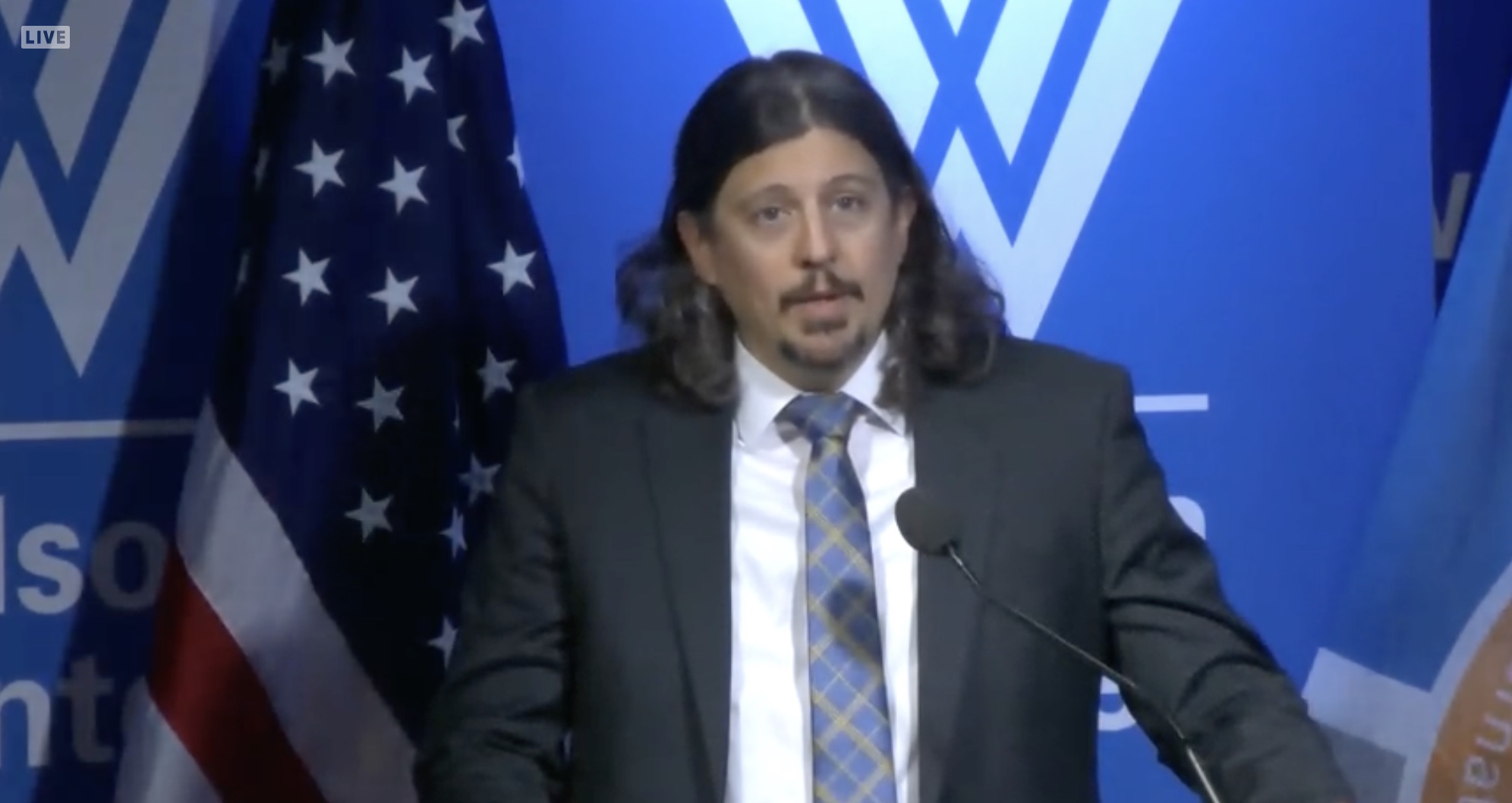 Richard Nephew, Coordinator on Global Anti-Corruption, U.S. Department of State, recently gave a keynote address at a joint event on Combating Green Corruption: Fighting financial crime as a driver of environmental degradation.
The event at the Wilson Center in Washington, D.C. on 19 September 2023, was jointly organised by the Basel Institute on Governance, Embassy of Liechtenstein in Washington D.C., U.S. Department of State and the Wilson Center.
Coordinator Nephew's remarks are published below with his kind permission and the recording of his speech is available on YouTube.
Good morning, everyone, and thank you to the Wilson Center and to Ambassador Sparber for hosting us for this exciting discussion.

I do mean it when I say exciting. This agenda brings together three priorities for the U.S. government: the green economy; nature crimes; and fighting corruption. This Administration has made its prioritization of each of these issues clear, through historic investment in clean energy and the green transition, steps to prevent and respond to nature crimes, and through the release of the first-ever U.S. Strategy on Countering Corruption.

All of these issues are also linked in practice. For example, the conventional power and mining sectors have been vulnerable to bribery, rent-seeking, embezzlement, and other corrupt behaviors. Similar challenges do and will exist as we become more reliant on the critical minerals that fuel the clean energy future.

Corruption also facilitates and exacerbates nature crimes that harm ecosystems and local communities, hamper development and pose significant long-term consequences for future generations -- often with a disproportionate impact on those who are most vulnerable.

So, we are keenly aware of the deleterious effects of corruption in both the scourge of environmental degradation and the promise of a greener tomorrow. I am very pleased that we are together to talk about solutions here today.

First, in order to get the green energy transition right, both the public and private sector must proceed with transparency and with integrity. It will be critical for our governance future and for our environmental future.

The United States is rising to meet this moment. We are prioritizing the need for anti-corruption elements in the green transition at all levels of the supply and use chain.

We continue to provide robust funding for EITI and related implementation in countries around the world.
In June 2022, the United States with 11 partners launched the Minerals Security Partnership to diversify responsible critical mineral supply chains, maintain high environmental, social, and governance standards, and bring economic benefits to local communities.
And just last year USAID launched the Powering a Just Energy Transition Green Minerals Challenge in partnership with Amazon, BHP Foundation, and Chandler Foundation, to catalyze innovations to counter corruption and strengthen transparency, accountability, and integrity in the global rush to meet demand for green minerals.
In the coming weeks, you'll hear more about some of the promising solutions that have resulted from this work and which will receive grant funding and targeted technical assistance.

Second, we are seeking to end the impunity that supports and facilitates nature crimes.

Last month, the United States, in partnership with the Government of Norway and the World Resource Institute, launched the Nature Crime Alliance, a global, multi-sector network to raise political will, mobilize financial commitments, and bolster operational capacity to prevent and combat nature crimes.
This builds on existing efforts at the State Department, where we are supporting work that advances legal, institutional, and policy changes that reduce vulnerability to corruption and increases accountability in government institutions responsible for interdicting, investigating, and prosecuting wildlife and timber trafficking cases. As part of that, last October, the United States designated three current and former public officials from the Democratic Republic of the Congo under Section 7031(c) due to significant corruption that facilitated the trafficking chimpanzees, gorillas, okapi, and other protected wildlife from the DRC, primarily to the People's Republic of China, using falsified permits, in return for bribes. The DRC has now opened criminal investigations into the three public officials, and we continue to work with the Africa Wildlife Foundation to conduct trainings for DRC officials and prosecutors to improve the quality of nature crimes investigations.
My colleagues in USAID have also undertaken projects such as the Targeting Natural Resource Corruption program to strengthen anti-corruption policy and practice in conservation and natural resource management.
And you will hear later in this morning's program how the Department of the Treasury uses a range of preventive, diagnostic, and pressure tools to address illicit finance linked to nature crime.

We are also bringing attention to these matters on the global stage, not least through important events such as this.

As many of you may know, and in fact as some of you have probably heard me say before, the United States is preparing to host the 10th session of the Conference of the States Parties – or "COSP" – for the UN Convention against Corruption this December in Atlanta.

The COSP is the premier multilateral forum to bring governments together to address corruption issues and to build consensus on emerging themes and challenges.

We will also host several events around the COSP to ensure civil society, academia, young changemakers, and the private sector have ample opportunities to share their perspectives.

This December will mark the 20th anniversary of the Convention, so it will be a meaningful time to reflect on progress we've made in the fight against corruption over the past two decades and a chance to take stock of the challenges facing us as we look ahead.

Foremost among these is how we can renew and focus our efforts to leverage the international anti-corruption architecture to prevent and address green corruption. I anticipate that there will be several specific events and discussions focused on these topics in Atlanta.

I appreciate the opportunity to help kick off the discussions here today. I must apologize that I need to depart shortly to head up to the UN General Assembly meetings, but the U.S. commitment to working closely with friends and partners around the world to address this challenge will remain.