08. November 2022
Mark Pieth: Fighting corruption with the Basel Institute and beyond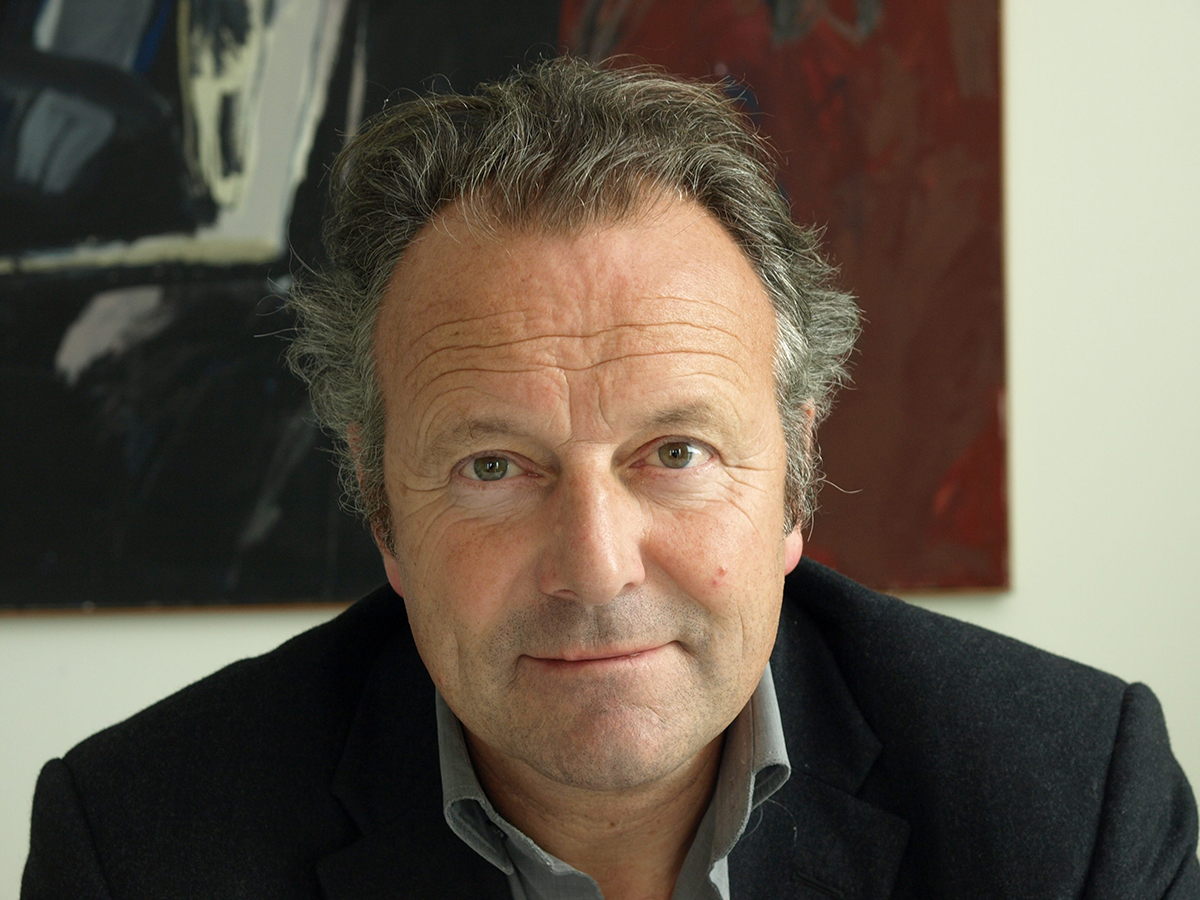 Article by Mark Pieth, Founder and former President of the Basel Institute on Governance.
On October 1, I officially handed over the baton as President of the Basel Institute on Governance to Peter Maurer. After founding and leading the organisation for around 20 years, this was a significant moment for me.
I feel a mix of pride, anticipation and deep gratitude. First, for the tremendous Board members that have supported our mission for so many years. Second, for the leadership team and staff that have not only made our vision a reality but transformed it into so much more. It has been quite a journey.
A brief history
Back in 1989, I was working as Head of Section on Economic and Organised Crime at the Swiss Federal Office of Justice. In that role I was involved in early efforts to develop international regulations on money laundering (as a Member of the Financial Action Task Force) and corruption (as Chair of the OECD Working Group on Bribery, a position I held for 24 years).
Those experiences gave me significant hands-on knowledge of these topics. I developed strong personal views, but I also saw a wider need. The international agenda on corruption and money laundering was just starting to take shape. In those formative years, it was critical to involve people who understood the issues and cared deeply about getting policies and actions right.
After becoming a Professor of Criminal Law at the University of Basel in 1993, I therefore decided to convene a core group of three individuals, plus interested academics and business representatives. This provided an independent platform for us to contribute our knowledge to policy dialogues and to fulfil specific advisory missions. We also experimented with early forms of Collective Action, bringing together businesses with public sector and civil society representatives to tackle specific issues of business integrity.
The Basel Institute on Governance existed as a letterhead from the early 1990s. It was established as a Foundation and an Associated Institute of the University of Basel when we received a major donation in 2003.
Evolutions in corruption and anti-corruption
In the early days, corruption was considered a technical issue of criminal law. The awareness that it was a fundamental worldwide problem undermining sustainable development and trust in society grew over time. Gradually, anti-corruption approaches also widened beyond the early efforts in international law towards a much more holistic picture. That was the world into which the Basel Institute was born.
For me personally, the wider thrust of the Basel Institute's activity has always been the challenges posed by the deregulated, globalised world that we inherited following the Cold War. The fall of the Berlin Wall opened up markets and brought positive developments for many people. But the free movement of capital and services did not necessarily raise standards of living for everyone.
Conflicts have continued to rage. Organised crime has been on the rise. Corporations have colluded with corrupt elites to embezzle the natural resources of desperately poor countries. Many citizens even in rich states live a precarious existence, thanks to the outsourcing of jobs to low-wage economies and to the instability caused by short-term policies and happy-go-lucky financial markets.
All these developments create dark spaces for corruption to occur. The ultimate goal of the Basel Institute's anti-corruption work under my leadership has always been to bring light to those dark spaces and to improve the lives of citizens everywhere.
Milestones and achievements
In its early days, the work of the Basel Institute was very much associated with my personal activities in fora like the UN, OECD, Council of Europe, World Bank and regional international financial institutions. Gradually, we entered the field of anti-corruption compliance, helping companies and organisations apply the international standards to which we had contributed.
A key step was the creation of the Wolfsberg Group of private banks in 1999. Now one of the longest-running Collective Action initiatives, the Wolfsberg Group recently became an independent legal entity housed at the Basel Institute.
Other Collective Action initiatives followed as we tested different ways to bring diverse stakeholders together and build the trust they needed to overcome their common problems. Back then, Collective Action was still considered a novel approach. The Siemens Integrity Initiative, which emerged from Siemens' settlement with the World Bank and European Investment Bank, gave a strong boost to our efforts. I am proud now to see that anti-corruption Collective Action tools and approaches have blossomed around the world. It is on the path to becoming a standard element of both state-led corruption prevention efforts and private-sector compliance.
Another key development was the decision in 2006 to create the International Centre for Asset Recovery (ICAR). The idea was to help countries whose public funds had been plundered by politicians build capacity to recover the stolen money. This was and still is a major need, since only a tiny proportion of corrupt funds are ever traced, confiscated and returned to the countries they were stolen from. With the help of stable funding from ICAR's core donor group, the Basel Institute has managed to build up a global team of some of the most experienced former law enforcement and legal specialists in this area. Demand for ICAR's assistance continues to grow.
Beyond that, the Basel Institute's relentless focus on evidence and its expansion into other areas such as Green Corruption are to a large extent down to the vision and talent of its Managing Director, Gretta Fenner.
Looking ahead
Since retiring from teaching at the University of Basel, I have set up a boutique law firm (Office Pieth) and spent more time delving into abuses of power in particular areas.
My book on Gold Laundering (in English and German) has triggered widespread concern about human rights violations and environmental harms in the gold trade. Among the initiatives to address these concerns is Basel Gold Day, in which we convene relevant stakeholders including regulators, civil society groups and private-sector firms and associations involved the gold trade.
My most recent project has looked at problems in the shipping industry exacerbated by gaps in regulation, resulting in the publication of a book in German: Seefahrtsnation Schweiz.
Closer to my legal background, I am working on the effects of illegal activities like corruption, fraud or money laundering on the world of arbitration through the Arbitration and Crime Competence Centre and our annual workshops.
In all this work and more, now and in the future, I will continue to apply the principles by which I led the Basel Institute for the last 20 years. I look forward with great hopes and anticipation for the Basel Institute's next steps in this ever changing world.