27. September 2023
Andrea Gacki: How the U.S. Treasury Department is combatting green corruption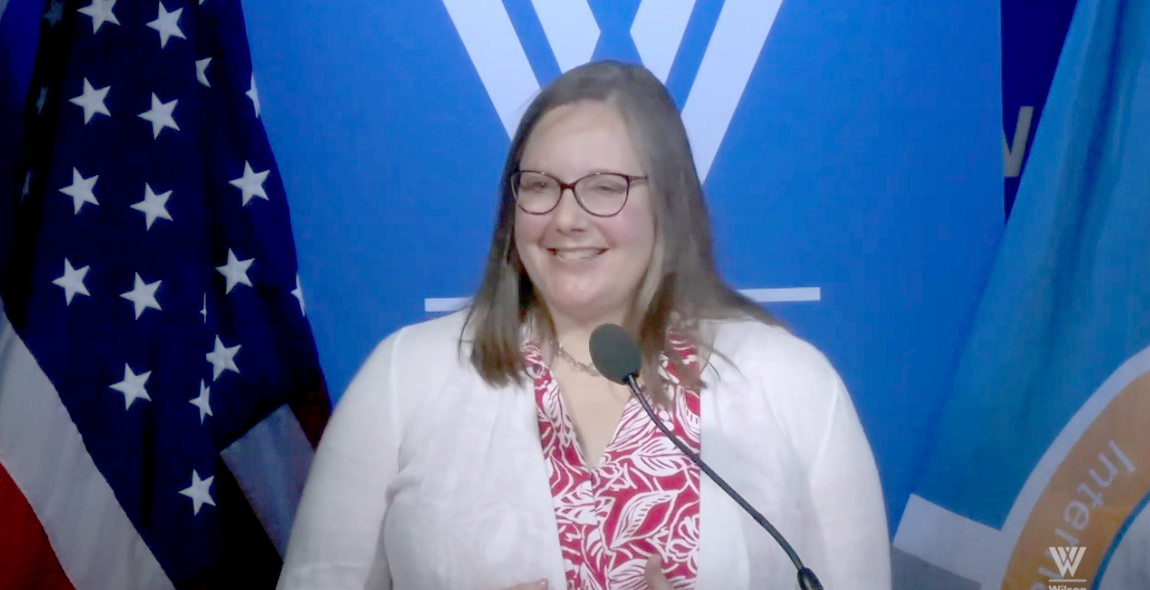 Andrea Gacki, Director of U.S. Department of the Treasury's Financial Crimes Enforcement Network (FinCEN), recently gave an address at a joint event on Combating Green Corruption: Fighting financial crime as a driver of environmental degradation.
The event at the Wilson Center in Washington, D.C. on 19 September 2023, was jointly organised by the Basel Institute on Governance, Embassy of Liechtenstein in Washington D.C., U.S. Department of State and the Wilson Center.
Director Gacki's remarks are published below with her kind permission and the recording of her speech is available on YouTube.
Good morning. I am honored to be here today on behalf of the U.S. Department of the Treasury's Financial Crimes Enforcement Network, more commonly known as FinCEN. I would like to thank Ambassador Sparber for the invitation to be here, as well as the Embassy of Liechtenstein, the Department of State, the Wilson Center, and the Basel Institute for bringing everyone together to address the global scourge of environmental crime.

In my second week as the Director of FinCEN, I am here today to reiterate the importance of combating environmental crimes and to showcase the Treasury Department's role in doing so.

Environmental crimes result in significant harm to local ecosystems at a time when the world is marshaling its efforts to combat climate change and threats to biodiversity. Such crimes include a range of harmful activities, including wildlife trafficking; illegal logging, mining and other forms of illegal resource extraction; and illegal fishing.

These crimes not only threaten fragile ecosystems, but are often related to other illicit activities — specifically, corruption, terrorist financing, money laundering, human trafficking, or drug trafficking.

Environmental crimes are also attractive to criminals: the crimes are relatively low-risk activities that promise high reward, largely because enforcement efforts are so limited. The demand for trafficked wildlife products remains high, and criminal penalties are not nearly as severe as they are for other illicit activities. In fact, many critical countries along the supply chain for trafficked wildlife products do not criminalize this behavior.

The Biden Administration has taken a government-wide approach to addressing climate change, and Treasury is committed to leveraging the full extent of its capabilities in support of this important effort.

The Treasury Department has undertaken a range of actions over the past two years to support combat this activity.

In January of this year, Treasury Secretary Janet Yellen announced a commitment between the Treasury Department and South Africa's National Treasury to form a United States – South Africa Task Force on Combating the Financing of Wildlife Trafficking. In her announcement, Secretary Yellen noted the importance of "following the money" to protect wildlife populations from further poaching and to disrupt the associated illicit trade.
This includes the intelligence work of identifying what organizations are involved in the illegal wildlife trade, as well as supporting law enforcement efforts in seizing proceeds and impeding the money laundering and cross-border transactions that have come to define environmental crimes.

Treasury's Office of Terrorism and Financial Intelligence (or TFI), of which FinCEN is a part, brings unique tools and authorities to support these efforts.

This past June, a Treasury delegation, led by FinCEN, traveled to South Africa for the first meeting of the U.S./South Africa Task Force, which included representatives from U.S. and South African law enforcement, financial institutions, and others.
Participants shared case studies, investigative typologies, and other information helpful to combating wildlife trafficking. All recognize the importance of international collaboration on this global problem and committed to continued information sharing in support of efforts to combat wildlife trafficking.

We have also deployed sanctions and other tools to address the nexus of corruption and environmental crimes.

The Office of Foreign Assets Control (or OFAC — where I have recently come from!) has levied sanctions against perpetrators of environmental crimes under the sanctions authority targeting corruption, including the Malaysian national Teo Boon Ching for trafficking of endangered wildlife, and an extensive network of Chinese vessels that engaged in illegal, unreported, and unregulated fishing.
In addition, Treasury's Office of Terrorist Financing and Financial Crimes has represented Treasury at multilateral fora to discuss the threat these crimes pose to the international financial system.

FinCEN has also sought to educate and inform the U.S. financial sector regarding typologies of this activity and highlight information gleaned from the Bank Secrecy Act reporting (such as Suspicious Activity Reports) that FinCEN receives on this topic.

For example, in December 2021, FinCEN published one of its first ever Financial Threat Analysis reports pursuant to the Anti-Money Laundering Act of 2020 – which focused exclusively on the illicit finance threat involving wildlife trafficking.
At the time of publication, FinCEN estimated the illicit proceeds related to wildlife trafficking were between $7 and $23 billion per year. Environmental crimes were estimated as the third largest illicit activity in the world in terms of illicit proceeds.

Just prior to issuing this Financial Threat Analysis, FinCEN hosted a FinCEN Exchange – one of FinCEN's primary public/private partnership mechanisms – where financial institutions, law enforcement, and Federal government agencies shared information on illicit financial flows related to wildlife trafficking, illegal logging, illegal fishing, illegal mining, waste and hazardous substances trafficking and possible solutions for better understanding the related illicit flows.

One goal of these efforts is to help alert financial institutions to illicit finance threats related to environmental crimes, which in turn aids them in identifying potentially suspicious activity and filing Suspicious Activity Reports with FinCEN. That information is in turn used by law enforcement to "follow the money" related to this activity, with the goal of disrupting the activity and targeting the perpetrators.

There is still a lot of work to be done. The Financial Action Task Force and the Egmont Group of Financial Intelligence Units (or FIUs) have acknowledged the need to better understand the financial flows associated with environmental crimes.

Today is an opportunity to share experiences and collaborate so that we can all be smarter and more effective in identifying and targeting the illicit funds and bad actors involved in these environmental crimes.

Thank you again for having me as a speaker, and for your commitment to these important issues.