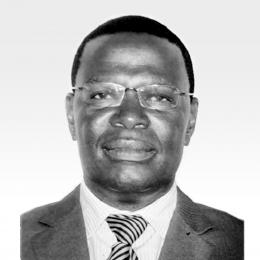 Wonder is a financial crimes specialist within the Green Corruption team of the Basel Institute on Governance. Based in Malawi, he supports the Green Corruption programme's efforts to enhance law enforcement in relation to environmental crimes.
Wonder joined the Institute in December 2022, having worked extensively at Zimbabwe's Financial Intelligence Unit in both the Analysis division and as Deputy Director in the Legal and Policy division. During his tenure at the FIU, he also led the Secretariat of the National Task Force on AML/CFT.  Additionally, he also co-chaired several of the country's national risk assessments programmes. 
Wonder has also worked with other countries in the region through programmes of the Eastern and Southern Africa Anti-Money Laundering Group. He was a lead reviewer with the FATF's International Cooperation Review Africa-Middle East Group.  
Prior to joining the FIU, he worked in similar roles of enforcing compliance in various law enforcement agencies, which included the Department of Customs and Border Control as well as the Zimbabwe Revenue Authority. Wonder has also worked as a technical consultant on AML/CFT and financial crimes with other international agencies.
Wonder holds a Doctorate of Business Administration from the University of Lusaka, Zambia.  He is a Certified Anti-Money Laundering Specialist (CAMS) and a Certified Financial Crime Specialist, (CFCS), as well as a Certified Management Accountant (Adv Dip CIMA).