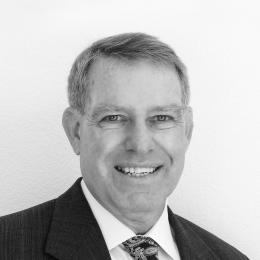 As Head of Training for the International Centre for Asset Recovery (ICAR) from 2007 to 2010, Tom was responsible for the design, creation and management of the technical training programmes that are delivered by ICAR in countries on all the major continents including Africa, Asia, South America and Europe. He now works as an Asset Recovery Consultant for the ICAR and continues to be actively involved in the development and implementation of such specialised training services.
Tom, a graduate of the University of Santa Clara (California) with a degree in Finance, has worked in federal law enforcement conducting financial investigations and presented money laundering training programmes for a combined 42 years.  He began his career as a special agent with the Internal Revenue Service (IRS), Criminal Investigation, in 1972 and worked 20 years as a special agent and manager. In 1991 he accepted a position at the Federal Law Enforcement Training Center (FLETC) as the Assistant Chief of the Financial Fraud Institute. Two years later he moved to Washington DC as a special agent with the Office of the Inspector General, Resolution Trust Corporation, a newly formed government agency created to investigate the failed savings and loan industry. In 1996 Tom returned to the IRS, Criminal Investigation, as a special agent in the international division. He conducted money laundering and financial investigations throughout the United States, Europe and the Pacific Rim.
Following his retirement in 1998 from Federal employment, Tom became a Programme Coordinator with the Federal Law Enforcement Training Center, Computer and Financial Investigations Division.  As the project manager for all High Intensity Financial Crime Areas (HIFCA) training relating to money laundering and asset forfeiture he designed and coordinated training programmes throughout the United States.
Tom is currently an adjunct professor at the George Washington University Law School in Washington DC and works as a consultant on various international projects for the World Bank and other organisations.