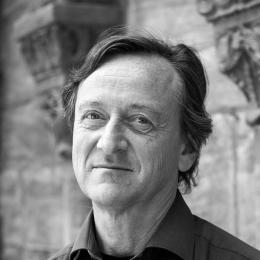 Till Förster
Prof. Till Förster is Professor for Social Anthropology at the University of Basel. He has held this position since 2001. Previously, he has been Professor and Director of the Africa Center of the University of Beyreuth and Associate Professor for Social Anthropology at the University of Cologne.
Prior to pursuing the academic career, Mr. Förster has gathered extensive experience in development work through his involvement in a variety of projects in Côte d'Ivoire, Burkina Faso, or Niger, which dealt with such diverse issues as the implementation of biogas plants, irrigated rice cultivation, land use and land ownership, or integrated rural and urban development.
His particular research interests lie in the analysis of statehood, the risks of the failing states, and the growing importance of non-state actors, as well as questions of cultural identity and new forms of cultural interaction, participation and representation in African societies.