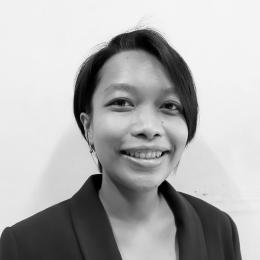 Taradhinta Suryandari joined the Basel Institute on Governance as a Programme Support and Development Officer for the Green Corruption programme in June 2021. 
In her early career in development assistance, she worked as a research assistant for various on-campus research projects focusing on human rights, non-violent action, and disaster reconstruction. She supported both the research and administrative aspects of these projects.
Prior to joining the Basel Institute, Tara worked as a Program Assistant for the USAID-funded CEGAH project, supporting programmes on corruption surveys, CSO monitoring on corruption prevention strategies, and investigative journalism. She also supported the project on administrative-related tasks, monitoring and evaluation (M&E), and communications. 
Tara holds a Bachelor of Political Science (International Relations) from Gadjah Mada University, Yogyakarta, Indonesia.