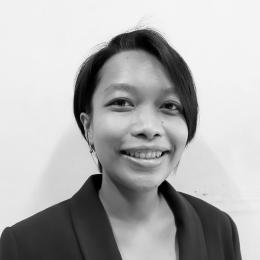 Taradhinta Suryandari joined the Basel Institute on Governance in June 2021 and is currently Programme Manager for the Green Corruption programme.
In her early career in development assistance, she worked as a research assistant for various on-campus research projects focusing on human rights, non-violent action, and disaster reconstruction. She supported both the research and administrative aspects of these projects.
Prior to joining the Basel Institute, Tara worked as a Program Assistant for the USAID-funded CEGAH project, supporting programmes on corruption surveys, CSO monitoring on corruption prevention strategies, and investigative journalism. She also supported the project on administrative-related tasks, monitoring and evaluation (M&E), and communications. 
Tara holds a Bachelor of Political Science (International Relations) from Gadjah Mada University, Yogyakarta, Indonesia.