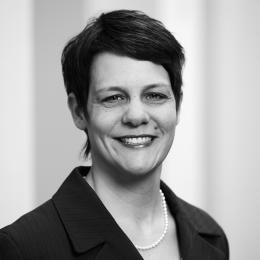 Stefanie Bailer
Member of the Board

Prof. Dr. Stefanie Bailer is Professor of Political Science at the University of Basel, a position she has held since November 2015. As a researcher in comparative politics, she analyses the decision-making processes of political actors and the way their decisions are influenced by institutions.
Prior to joining the University of Basel, she worked as Assistant Professor of Global Governance at ETH Zurich (2009-2015) and as Senior Assistant at the University of Zurich. Previous tasks also include the evaluation of an EU Democracy NGO Programme in Ukraine in 2004, as well as teaching EU politics at the German-Kazakh University in Almaty, Kazakhstan. 
After obtaining a PhD on "Power and Success in the EU Council of Ministers" at the University of Konstanz, with research stays at the Universities of Michigan and Groningen, Prof. Dr. Bailer devoted herself to analysing parliamentarism in Germany, Switzerland and Europe, decision-making processes in the EU, and international negotiations. Specific research includes a comparison of political careers in Western Europe, as well as how politicians use social media and how voters perceive this.