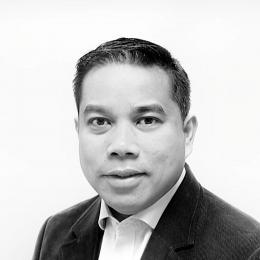 Shane joins us from the United Kingdom Crown Prosecution Service. He brings a wealth of experience and knowledge having served as a Prosecutor for 15 years. He began his legal career upon his admission as a Barrister in England and Wales in 1994. Shortly thereafter, he gained admission as an Advocate and Solicitor in 1995 to the High Court of Malaya and in July 1999 he was admitted to the Roll of Solicitors of England and Wales.
He developed his civil litigation expertise specialising in commercial and banking litigation both in the UK and Malaysia prior to joining the Crown Prosecution Service (CPS) in 2001 as a Senior Crown Prosecutor. Being one of the few Prosecutors with a civil litigation background in the specialist national Central Confiscation Branch, Shane drew upon his experience to develop and enhance the role of Restraint and Confiscation Specialists within the CPS. Shane's key areas of expertise is in Financial Crime, Restraint, Confiscation and Mutual Legal Cooperation having been responsible for advising, securing and preserving assets in complex UK and international cases as well as providing advice to foreign jurisdictions seeking restraint and legal assistance.
In January 2011, Shane was appointed as the first UK Liaison Prosecutor to the United Arab Emirates. During his time (2011-15) as the Liaison Prosecutor, Shane secured a series of firsts in relation to Extraditions between the UK/UAE, restraint of criminal assets and the repatriation of criminal proceeds held in the UAE. Upon his return to the UK in 2015, Shane was appointed as the Head of the Civil Recovery Unit at the CPS and since April 2016 he has been appointed as the first (UK) CPS Gulf Criminal Justice Advisor with responsibility for CPS Gulf Strategy and coordination across UK Law Enforcement. In the recent months, his portfolio and responsibilities extended to manage CPS engagements in Baghdad, South Africa, Jamaica, Eastern Caribbean, Washington, Paris, Rome, Madrid and a roving European Asset Recovery role.  
Shane is an accredited CPS Proceeds of Crime Trainer and has supported developmental programmes run by the United Nations Office on Drugs and Crime in Central Asia and the Far East since 2005. More recently he has participated in the Arab Forum on Asset Recovery (AFAR) since 2012 and presented a paper at the G7 Meeting at AFAR III in Geneva on methods of Developing Asset Recovery Strategies.
In recognition of his work with the CPS, his time in the UAE and wider contributions to law and order representing the UK, in particular in relation to international cooperation, Shane was recognised by Her Majesty Queen Elizabeth II and accordingly he was awarded the Member the Most Excellent Order of the British Empire (MBE) in the Queen's Honours Lists of June 2015.