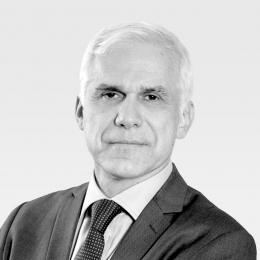 Nicola Bonucci
Member of the Board

Nicola Bonucci joined the Board of the Basel Institute on Governance in July 2023.
Mr Bonucci is a French-Italian lawyer based in Paris. Mr Bonucci started his career in 1988, working for five years in the Legal Office of the Food and Agriculture Organization of the United Nations (FAO). He then joined the Organisation for Economic Cooperation and Development (OECD) Legal Directorate, where he worked for 26 years including 14 years a Director of Legal Affairs. Following that he was, until recently, Partner in the Global Trade and Investigations & White Collar Defense practices at Paul Hastings, Paris office.
He has been one of the most prominent international voices in anti-corruption and anti-bribery as well as responsible business conduct, having contributed to the OECD's efforts in these areas for more than two decades. He has worked extensively with international institutions like the European Union, the G20, FATF, the IMF, the World Bank and the United Nations system.
Mr Bonucci holds Master's degrees in Public International Law from the University of Paris X–Nanterre, in International Administration from the University of Paris II–Assas, and in International and Comparative Law from the University of Notre Dame.