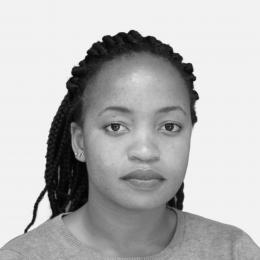 Misozi Samuti, an accountant by profession, joined the Basel Institute on Governance in August 2018 as Financial Administrator and became Programme Manager in 2019. In this function, Misozi is responsible for the Basel Institute's financial administration and other administrative tasks in support of the Basel Institute's program of work in Malawi. She works in close cooperation with the Program Coordinator to ensure operational compliance with program policies and directives, including the Basel Institute's policies.
Misozi has previously worked for international non-profit organisations, handled program grants, conducted fundraising, prepared financial reports, as well as carried out general finance, accounting and funds administration. She has also worked for government institutions as well as internationally operating private sector companies.  Prior to joining the Basel Institute's International Center for Asset Recovery (ICAR), Misozi was working for the Africa Canadian Physicians for Aid and Relief (CPAR) organisation as Finance and Administration Manager. There, among other, she was responsible for the successful development and implementation of multiple grant proposals.
Misozi holds a Bachelor of Business Administration with a specialisation in accounting from the University of Eastern Africa, Baraton/Kenya. Currently, she is enrolled in a long-distance MBA program at UNICAF University and is also studying towards becoming a chartered accountant (ACCA).