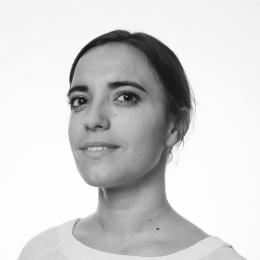 Milena Lavigne joined the Basel Institute on Governance as a Programme Support Officer for the International Centre for Asset Recovery (ICAR) in August 2020. She has worked for more than eight years in public finance management (PFM) and good financial governance, coordinating the implementation of technical assistance projects funded by international development partners including the European Union (EU), Swiss State Secretariat for Economic Affairs (SECO) and German development agency GIZ.
Prior to joining the Basel Institute, Milena worked as a consultant to GFA Consulting Group, where she coordinated major PFM projects related to good financial governance, internal control and external audit in both Southeast Europe and the Caucasus region. 
She also worked as an expert for international development partners and United Nations agencies in the field of evaluation and public finance, including UNICEF and the UN Economic Commission for Latin America and the Caribbean (ECLAC). She supported different Ministries of Finance staff in Latin America, Africa, the Pacific region and Southeast Europe to strengthen their PFM capacities. In addition, she participated in budget support evaluations on behalf of the EU and UK Department for International Development (DFID). 
Milena has extensive experience in developing training sessions for civil servants and staff of international organisations. She has delivered PFM and problem driven iterative adaptation (PDIA) related trainings in Kosovo, Kenya and the Democratic Republic of the Congo.
Milena holds a master's degree in Politics and Development in Africa and transition countries from Sciences Po Bordeaux.