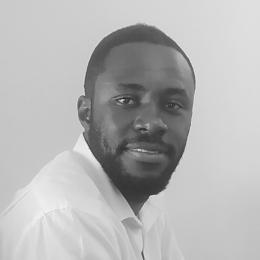 Mathews Nkosi joined the Basel Institute of Governance in January 2022 as a Monitoring and Evaluation Advisor. Based in Malawi, he will support the multi-year Tackling Serious and Organised Corruption (TSOC) programme of the UK Foreign, Commonwealth and Development Office, which is implemented by the Basel Institute through its local team. 
Mathews has over 15 years of experience in programme quality and development, with an emphasis on monitoring and evaluation (M&E). He has worked with both international and local organisations in Malawi, supporting the development of robust and impactful programmes using theory of change and logical frameworks. He places particular emphasis on programme reporting, data collection and analysis using specialist software, and capacity building on participatory monitoring, evaluation and research. 
With this extensive experience, Mathews has supported both local community-based organisations in establishing sound M&E systems, as well as international organisations including World Vision International, Save the Children International and Options Consultancy Services.  
Mathews is a member of the Malawi Monitoring and Evaluation Association and is also a smallholder dairy farmer. 
Mathews holds a Master in Development Studies from Kimmage Development Studies Centre in Ireland and a Bachelor of Education Degree from Chancellor College, Malawi.