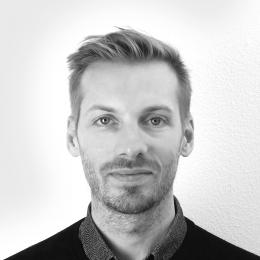 Joseph Kennedy
Joseph Kennedy joined the Basel Institute in May 2018 as a Visual Designer. Joseph graduated from the Basel Academy of Art and Design with a Bachelor in Visual Communication in 2011. The focus of his studies was on Typography and Editorial Design.
After graduating, Joseph worked in the field of cultural design for some years, designing mainly artist books, posters and exhibitions. His work experience also includes several years of working as a Designer for Tatin Design Enterprises and MetaDesign, both of which specialize in corporate identity and strategy. In this role, he worked on small and large projects with a wide range of design applications. Since 2016 he has been working independently with a focus on webdesign and web development.
Joseph also holds a diploma of commerce and has worked in the international insurance industry from 2001 to 2007, including two years in Sydney and one year in London.