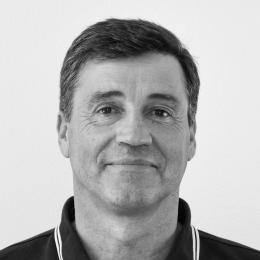 José Luis Braguês joined the Basel Institute on Governance in October 2019 as Team Leader Mozambique / Senior Anti-Corruption Specialist within the International Centre for Asset Recovery (ICAR).
José has been a criminal investigator for 30 years and has spent the last 18 years of this focused on fighting corruption, money laundering, terrorist financing and asset recovery. In 2012 he was responsible for standing up the Portuguese Asset Recovery Office. As Head of this Office for four years, he was in charge of selecting and training investigators, purchasing equipment and managing resources, among other tasks. He was also responsible for defining, along with the Attorney General, the model to be followed in financial and asset tracing investigations, decisions about cooperation channels to be used with national and international counterparts, and guidance for the most complex investigations.
He has been the point of contact for several years for the CARIN Network (Camden Asset Recovery Inter-Agency Network), Egmont Group and the European Commission Asset Recovery Office Informal Platform.
José has extensive experience as a trainer in the areas of money laundering, terrorist financing and asset recovery. He has collaborated on training interventions with various international organisations such as the World Bank, European Commission, CEPOL, FATF/GAFI, GIABA, GAFISUD and UNODC, in several European countries and Africa, including Cape Verde, Guinea Bissau, Senegal, Ghana, Nigeria and Sao Tome and Principe. He was also a trainer at the Brazilian Federal Police Academy.
Several of his articles on money laundering and asset recovery have been published in forensic or criminal science journals.