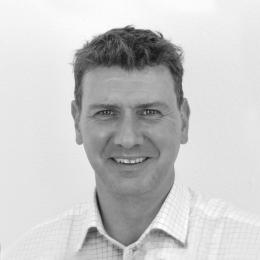 Jonathan joined the Basel Institute on Governance and the International Centre for Asset Recovery as Senior Asset Recovery Specialist in October 2017. He is a barrister specialised in asset recovery, financial crime and international co-operation.
Between 1997 and 2014, Jonathan was at the independent Bar prosecuting and defending in cases involving serious and organised crime, fraud, money laundering and the proceeds of crime. In 2011 he was recognised in the Legal 500 as being a leading junior in criminal work that "calmly and patiently deals with substantial matters clearly and with an eye for detail". He was appointed by the Crown Prosecution Service as a specialist advocate in serious and organised crime, fraud and proceeds of crime at the highest level.
He joined the Crown Prosecution Service as a Specialist Prosecutor and Crown Advocate in 2014. Working in the CPS International Justice and Organised Crime Division, he pioneered a new roving role in international asset recovery, primarily focussed on European jurisdictions. Within this role he provided advice to domestic and overseas prosecutors on securing the freezing of criminal assets and subsequent confiscation in international cases. Having developed networks of judicial, prosecutorial and law enforcement contacts across Europe and through the promotion of using video conferencing technology, more assets were recovered from overseas and an increase in requests for assistance from overseas authorities.
Jonathan represented the UK and the CPS at international conferences speaking on international cooperation and asset recovery, as well as attending EU ARO and CARIN steering group meetings. His experience includes cases involving assets frozen under the EU misappropriations sanctions and he latterly covered the CPS liaison prosecutor role for the United Arab Emirates.
Jonathan is a contributing editor to a leading textbook on consumer and trading standards law, where he edits the chapter on criminal enforcement including asset recovery.