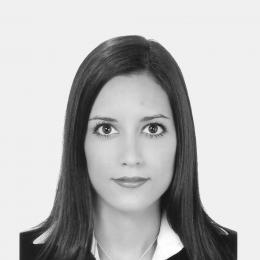 Diana Cordero is a lawyer by training and an Asset Recovery Specialist within the Legal and Case Consultancy division of the Basel Institute's International Centre for Asset Recovery (ICAR), which she joined in 2018. In her current position Diana assists the Peruvian law enforcement authorities (Judiciary, the Attorney General's Office, the Ministry of Justice) in developing and implementing strategies supporting enterprise-wide operations aimed at recovering illicitly obtained assets laundered to foreign jurisdictions. With a view to strengthening the capacities of law enforcement practitioners, she also provides support to the Basel Institute Peru country office in developing and delivering customised trainings to law enforcement authorities. 
Prior to joining the Basel Institute, Diana worked in the Peruvian Judiciary as junior assistant in criminal matters, as a public lawyer within the specialised anti-corruption Prosecutor's office and as a private lawyer specialised in economic crime. 
Diana holds a BA in Law from the Catholic University Santo Toribio de Mogrovejo (Peru) and an LLM in Criminal Law from the University Pedro Ruiz Gallo (Peru). Diana was admitted to the bar in Lima in 2013.