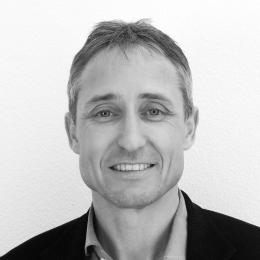 Christoph Tschumi
Member of the Board

Christoph Tschumi is a senior business consultant with a focus on organisational development and governance of strategic projects, as well as economic analysis and risk management. He is Member of the Foundation Board of the Basel Institute on Governance,  as well as other boards including of the Pension Fund of the Swiss Canton Basel-Stadt.
Christoph Tschumi studied Business Administration at the University of Applied Sciences and Arts Northwestern Switzerland (FHNW). Thereafter he worked at F. Hoffmann-La Roche for five years. Among other functions, he was responsible for planning, budgeting and licensing procedures at Roche Bioscience in the USA.
From 1999 to 2006, Christoph Tschumi managed the Division for Accounting and Controlling at the Department of Finance of the Canton Basel-Stadt (BS). From 2007 to 2009, he held the position of Director for the Division for Services within the Department of Justice and Security of the Canton Basel-Stadt. He built up this new division and, together with a team of 120 staff, was responsible for all matters related to human resources, finances, IT infrastructure and support, facility management and the Department's acquisition efforts. 
From 2009 until late 2021, Christoph Tschumi served as the Executive Director of the University of Basel. His responsibilities covered a broad portfolio of finances and controlling, human resources, IT services, libraries, real estate planning and projects, facility management, logistics and security, legal services and other University services. In this position he was a member of the University Council and Rectorate and responsible for more than 600 employees. During this time, he brought numerous strategic projects to fruition and contributed significantly to the development of the University of Basel.