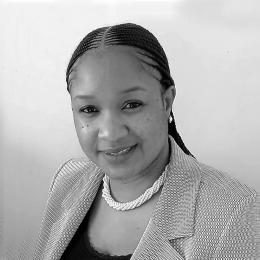 June Kambalametore joined the Basel Institute on Governance in August 2021 as a Corruption Prevention Specialist in Malawi.
As former Country Engagement Developer of Hivos Southern Africa, June has many years of experience in policy, advocacy and programme management, with a focus on governance and open contracting. She has also previously held leadership positions such as Executive Director of the Malawi Economic Justice Network (MEJN). Her work with communities at the grassroots level has led her to development and governance roles supporting civil society across Southern Africa, including working with the United Nations Development Programme (UNDP) Malawi.
In addition to her work with Malawian and international organisations, she has served on the Board of Economics Association of Malawi (ECAMA) for nine years and is a member of the Golden Key International Honour Society and Bwaila Rotary Club.
June holds a Master of Commerce Degree in Economics, an Honours degree in Economics, and a Bachelor of Commerce degree, all from the University of Kwazulu Natal, South Africa.