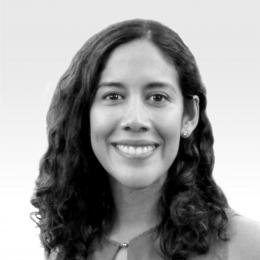 Isabella Romero joined the Basel Institute on Governance in February 2023 as a Coordinator of the Countering Environmental Corruption Practitioners Forum. The Practitioners Forum is a joint initiative of the Basel Institute on Governance, Transparency International, WWF and TRAFFIC that brings together practitioners from all levels of the conservation and anti-corruption communities.
Together with a counterpart from WWF, Isabella will lead the evolution of this Forum and members' efforts to counter environmental corruption. This includes leading the Follow-the-Money Working Group.
Prior to joining the institute, Isabella worked for eight years in the field of sustainable development, focused on the design, implementation and analysis of public policies. This included working in the National Assembly of Ecuador, inside the Commission of Biodiversity and Natural Resources, as well as leading the legislative efforts of Galapagos' representative authority. During this time, she developed experience working with multidisciplinary groups and conducting meetings with different stakeholders, from high-level authorities to local community members.
Isabella has served as the institutional liaison of the Supreme Audit Institution of Ecuador in various international and regional networks. These include the Network of Corruption Prevention Authorities (NCPA) and the Technical Commission for the Fight against Transnational Corruption at the Latin American and Caribbean Organization of Supreme Audit Institutions (OLACEFS). In this last group, she led a Task Force dedicated to tackle corruption around the illicit trafficking of species. 
Isabella is currently working on her doctoral dissertation. As part of the WWF Russell E. Train Programme, she conducted field research in Galapagos analysing the social networks and the different institutional configurations in charge of decision-making processes. 
Isabella holds a bachelor's degree in Political Science (International Relations) from Casa Grande University in Guayaquil, Ecuador, and a master's degree in Population and Development from the London School of Economics and Political Science.