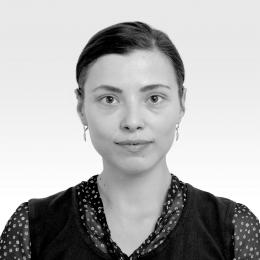 Boryana Kiskinova joined the Basel Institute in April 2023 as a Business Integrity Specialist within the Private Sector team. Before this, she worked as a Consultant with the World Bank, where her focus was on data protection and digital development.
Boryana also worked as a Policy Analyst at the Organisation for Economic Co-operation and Development (OECD), contributing to Investment Policy Reviews of Bulgaria and Ukraine's energy sector. At the OECD's Directorate for Financial and Enterprise Affairs, she served as an External Legal Expert, reviewing and reporting on legislative and regulatory draft laws related to state-owned enterprises in Bulgaria and their alignment with the OECD Guidelines on Corporate Governance of State-Owned Enterprises.
In addition, she has worked as a Digital Policy Analyst at the St. Gallen Endowment for Prosperity through Trade, focusing on e-commerce.
Boryana holds a Master's degree in International Economic Law from Paris 1 Pantheon-Sorbonne University and a Bachelor's degree in Law and Political Sciences from the University of Bordeaux, France.