Basel AML Index briefing: FATF grey-listing in Sub-Saharan Africa
This is a Basel AML Index briefing on countries in Sub-Saharan Africa subject to grey-listing by the Financial Action Task Force (FATF) .
The briefing covers the impacts on their economic development, the process of grey-listing and what governments need to do to be removed from the list. It also touches on specific areas of concern for anti-money laundering and counter-terrorist financing (AML/CFT) in Sub-Saharan Africa. 
About jurisdiction briefings
As part of the FATF assessment process, a jurisdiction may be placed on a "grey list" (subject to increased monitoring) or "black list" (a high-risk jurisdiction subject to a call for action). This follows identified failings in how the jurisdiction addresses its money laundering and terrorist financing risks. Being placed on the FATF's grey or black lists has a negative impact on a jurisdiction's investment climate, trade and capital flows.
The Basel AML Index Expert Edition dashboard highlights a jurisdiction's placement on the FATF grey or black lists for informational purposes, but these lists are not used when calculating its overall risk score. 
As an additional service, from June 2022 the Basel AML Index therefore started to publish special briefings on jurisdictions delisted from the grey or black lists. This report on Sub-Saharan Africa complements the jurisdiction-specific briefings.
Learn more about the Basel AML Index at: index.baselgovernance.org
Links and other languages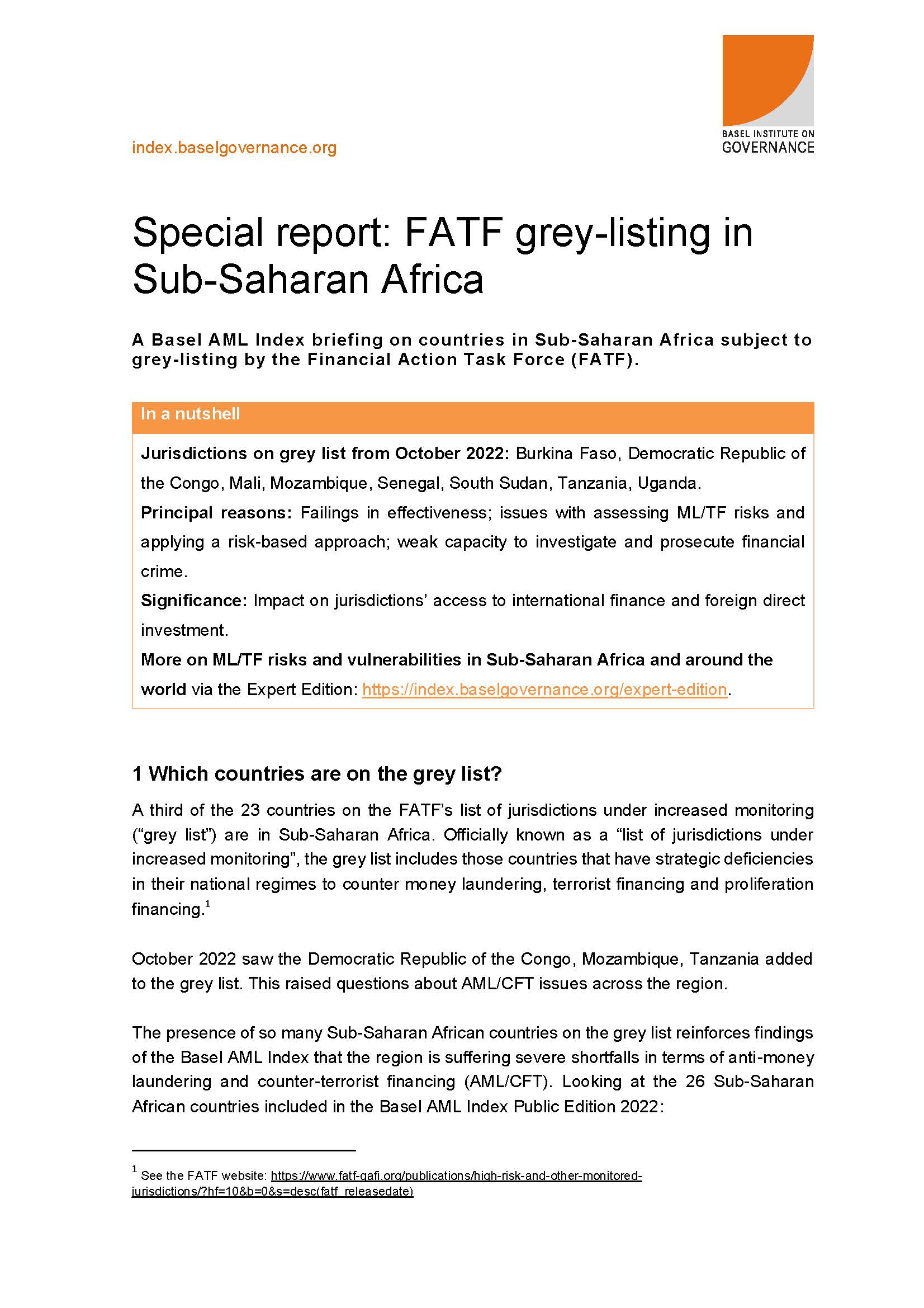 Publisher
Basel Institute on Governance
Author(s)