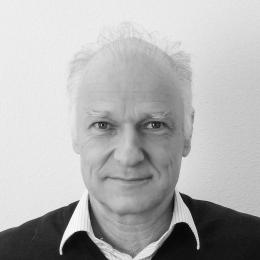 Thomas Christ
Member of the Board

Dr. iur. Thomas Christ joined the Board in 2007. He was born in Zurich, studied History of Art and Law at the University of Basel and concluded his academic education with a PhD in fundamental copyright questions in the film industry.
After various jobs at the Supreme Court in Basel and UBS Switzerland he started an international career in the world of global transportation. He became CEO of Goth & Co. AG, Switzerland in 1984. He was CEO of Panalpina (France) S.A. from 1990 to 1998, where he managed a critical French turnaround situation. Finally he joined DHL (former Danzas) Group in 1999, where he was Managing Director DHL, Global Forwarding Switzerland, until his retirement in 2018. During his activities in the field of international trading he spent various years of his business life in New York, Hong Kong, Tokyo, Paris and Milan. He is now based in Basel.
Besides sporadic publications and lectures on professional topics in the field of cargo and data management, he remained interested in specific themes and aspects of art and wrote various books on historical and contemporary topics. Among his publications are a book on the New York subway graffiti scene and a book on the drawings of Keith Haring. Wiese and Schwabe Verlag in Basel edited illustrated publications on The Castles of the Ile de France (1994), The Socialist Realism – Views and considerations on Socialist Realism in the Sowjet Era (1999) and Wladimir Lebedew and the Russian Avantgarde (2004).
Thomas Christ is a father of four children, lives in Basel and besides other local activities enjoys his membership in the Board of the Foundation for the Museum of History of Basel.