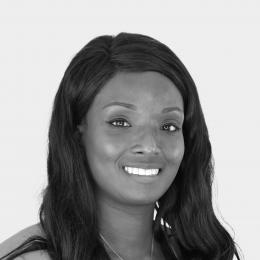 N'Deye Mour joined the Basel Institute on Governance in April 2019 as Financial Administrator and was subsequently promoted to the position of Senior Financial Accountant.
She was born and raised in Paris and has a Master's degree in Accounting and Financial Management from the University of Paris.
Prior to joining the Institute, N'Deye Mour worked as a Financial Controller in London. She was responsible for all financial and accounting aspects of companies based in the UK, France, Switzerland, Belgium and the Netherlands, including controlling, budgeting and forecasting.
During her time in London, she also worked for six years for the Centre Charles Peguy, a charitable trust supervised by the Centre d'Echanges Internationaux and funded by the French Ministry of Foreign Affairs with additional contributions from sponsors and donors.