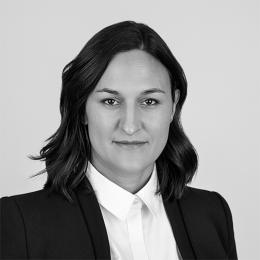 Melanie Zemp
Compliance Specialist and Collective Action Advisor
+41 61 205 55 19
[email protected]
Melanie Zemp joined the Basel Institute in April 2022 as Compliance Specialist & Collective Action Advisor in the Compliance, Corporate Governance and Collective Action team. 
She advises on anti-corruption compliance and Collective Action, including conducting risk assessments, analysing third-party due diligence practices, drafting policies and training materials and benchmarking standards against international practices.
Prior to joining the Institute, Melanie worked as Compliance Operations Manager and Compliance Officer Trading in a global building materials company. She was closely involved in the development and implementation of the global compliance programme and oversaw the compliance activities of the trading entity. 
Before that she worked for a compliance consulting company, where she advised international companies and public-sector organisations on how to implement whistleblowing systems.
Melanie holds a Bachelor of Business Administration from the University of New Mexico, United States, and an MA in International Affairs and Governance from the University of St. Gallen, Switzerland.