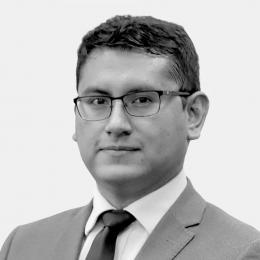 Eloy Alberto Munive Pariona is Senior Corruption Prevention Specialist in the Green Corruption programme of the Basel Institute on Governance. 
Eloy joined the Institute in August 2022 after working for 10 years in the Peruvian Government, both in the High Level Anti-Corruption Commission and in the Presidency of the Council of Ministers, most recently as Secretary of the Secretariat of Public Integrity. In these roles, he served as Technical Secretary of the High Level Anti-Corruption Commission and Senior Expert of Peru before International Organisations on Integrity and Anti-Corruption. He focused on policy development in relation to ethics, corruption risks and public integrity, and oversaw the implementation of the National Integrity and Anti-Corruption Policy.
He has been a consultant for the World Bank and the United Nations Population Fund. He has also worked as a public policy advisor in different entities of Peru's public administration. 
In addition, Eloy is a lecturer on integrity and anti-corruption issues and a university professor.
He holds a degree in Political Science from the Universidad Nacional de San Marcos in Peru, a Master's Degree in Corruption and Rule of Law from the Universidad de Salamanca in Spain, and a Master's Degree in Public Policy Management from the Universidad Nacional Federico Villarreal in Peru. He is a graduate of the Governance and Political Management Program of George Washington University in the USA and the Pontificia Universidad Católica del Perú.