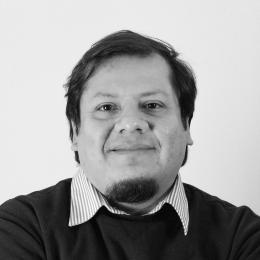 Oscar Solorzano is a lawyer by training and an Asset Recovery Specialist within the Legal and Case Consultancy division of the Basel Institute's International Centre for Asset Recovery (ICAR), which he joined in 2012. In his current position, Oscar primarily works on corruption cases involving Politically Exposed Persons in South America. Working with judicial, prosecutorial and law enforcement authorities in requesting countries, he helps to develop and execute strategies to trace illicit assets laundered to foreign jurisdictions, including seizing and confiscating such proceeds of crime. In particular, he gives advice on the application of non-conviction based forfeiture laws as strategies for the international recovery of assets. He also provides legal advice around Mutual Legal Assistance in criminal matters. Oscar regularly represents the Basel Institute as a speaker at international seminars and conferences on anti-money laundering, anti-corruption, international co-operation and asset recovery.
Prior to joining the Basel Institute, Oscar was working as a research fellow and as teaching staff for a course on economic criminal law at the University of Geneva, Switzerland. While working in Geneva, he was involved in several publications and research projects concerning the corruption of public officials, asset recovery, money laundering, confiscation and corporate liability of legal entities. This exposure led him to subsequently undertake a doctoral thesis in 2009 entitled "The international asset recovery of illicit assets of high-ranking public officials" at the University of Geneva.
He holds a BA in Political Science and Law from the National University of Trujillo (Peru) and a law degree from the University of Fribourg (Switzerland). He also earned a Master of Law in International Relations from the University of Fribourg. He is currently finalising his doctoral thesis.